Manila is the epitome of a concrete jungle. Towering buildings and a hyperactive population grinding day and night come to mind when speaking of the city. The hectic and the hustle and bustle lifestyle that Manila evokes can be pretty overwhelming for some, with almost every element of the city feeling as if it is in perpetual movement. 
Manila is the capital of the Philippines and offers a plethora of activities to choose from. Think of it as the central hub of the Philippines that provides a crash course of what the country can offer.
From one of the largest shopping centers in Asia (Mall of Asia) to museums, theme parks, restaurants, and many more, Manila is an excellent place to start if you want a preview of the Philippine culture. 
However, underneath what can only be described as a sheer assault on the senses hides spaces of tranquility if you know where to look. Like the eye of the storm, these places in Manila appear to go against the archetypal chaotic reputation of the "Pearl of the Orient" and offer respite to weary travelers looking for a breather. 
Manila's Hidden Natural Beauty
The bustling metropolitan is known for offering a cocktail of experiences to travelers. Whatever your fancy, Manila is sure to provide it. However, one word that is not often associated with cities is nature. Manila checks out the boxes of what it means to be a modern city.
It has enormous skyscrapers, flashing neon lights, and, well, traffic, but it also hasn't forgotten its roots. If you know where to look, you can find spots in Manila that evoke simpler times. Areas that seem to have managed to push back against the booming industrial revolution.
Below are the best places in Manila for nature lovers to soak in and recharge.
Fort Santiago in Intramuros, Metro Manila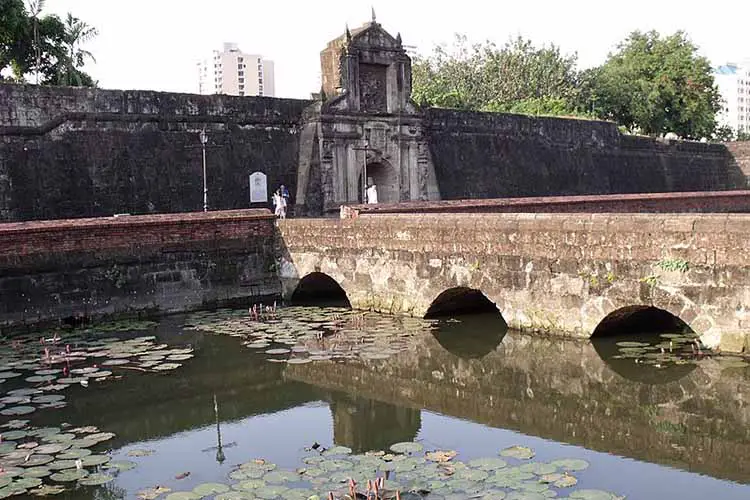 – A Place Rich in History and Tradition 
Fort Santiago in Intramuros is pretty much time traveling back to a version of Manila several centuries ago. Named after the Spanish patron saint, St. James (known in Spanish as Santiago), this triangular fort was built by Spanish conquerors back in the 1570s. 
Fort Santiago has gone through several highly impactful periods in Philippine histories, such as the Philippine Revolution (Philippine-Spain War), Philippines-American War, and the Battle of Manila during World War 2, where it sustained heavy damages after being bombarded by Filipino and American allied soldiers as it was under the control of Japan at the time. 
Fort Santiago also has a rather morbid past as hundreds were imprisoned in the underground dungeons, most of whom could never gain their freedom. It is also where Jose Rizal, the national hero of the Philippines, was incarcerated by the Spaniards before being executed. 
Despite the somewhat dark history that it holds, one cannot deny the beauty of Fort Santiago. It is surrounded by a defensive moat and 22-feet high stone walls. Within these sturdy hallowed walls, you will still find horse-drawn carriages that you can pay to give you an informative tour around the fort. It also still features cobblestone streets to take you back to a different time. 
Within Fort Santiago, time appears to move at a slower pace. There are no blaring car horns there and no suffocating pollution. Only chirping birds, fresh air, the whistling of the trees as it brushes against the trees, and the clip-clop of horses on its cobblestone street.
One very unique (and eco-friendly) option is to visit Intramuros on a bamboo bicycle tour.
La Mesa Eco Park in Quezon City, Metro Manila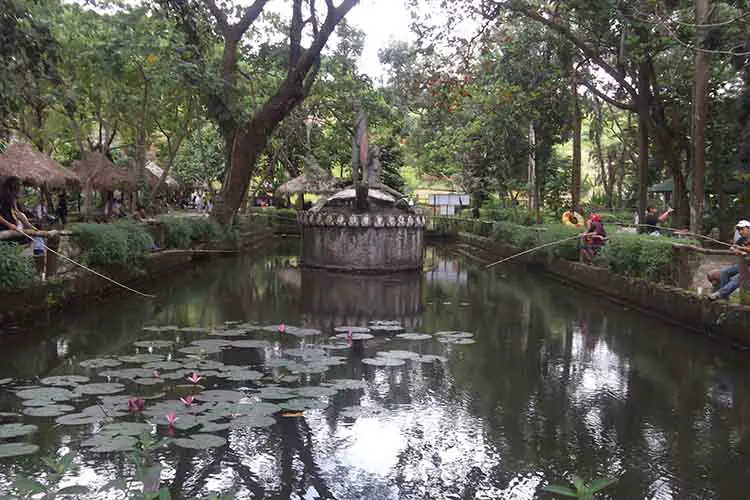 – Go on a Nature Walk Within the City
The La Mesa Eco Park and Watershed are also known as the Green Lungs of Manila, wherein an abundance of flora and fauna flourishes and thrives. It covers a lengthy 6,570-acre land and is a sanctuary to various ecosystems.
While Manila is known for its frenetic, fast-paced lifestyle, the La Mesa Eco Park offers the complete opposite with its lush biodiversity and relaxing nature trail for those who wish an escape from the hustle and bustle of the city.
The La Mesa Eco Park walking trail is also littered with a wide variety of wildlife such as woodpeckers, sparrow hawks, robins, and kingfishers, to name a few. Plantlife is also quite diverse as you will find mahogany, teak, and acacia tree throughout the nature trail.
You can also go to the massive water reservoir and get a great view of the dam, swamps, and rainforest surrounding this lush nature park. If you are tired of the gray landscape of the city, I highly recommend you check out the beauty that La Mesa Eco Park offers to its visitors. 
Ninoy Aquino Park & Wildlife Center in Quezon City, Metro Manila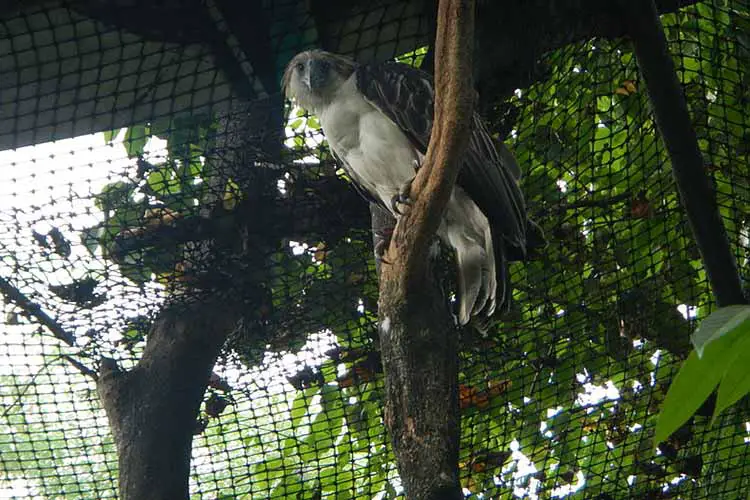 – A Haven for Nature's Myriad of Treasures
The Ninoy Aquino Park and Wildlife Center is a sure treat for those who want to get in touch with the vast assortment of flora and fauna that the Philippines is known for. 
The 22.7-hectare zoological and botanical garden that acts as a sanctuary for plants, animals, and humans alike is named in honor of one of the Philippines' national modern heroes.
The large area offers an excellent place for those who want a nature hike or a fresh and relaxing place to do their morning jog. This place also helps rehabilitate injured, confiscated, abandoned, and donated animals. 
You can even find rarer and more exotic animals, like the Philippine deer and the Palawan bearded pigs, hopping about the area. 
Eastwood City in Quezon City, Metro Manila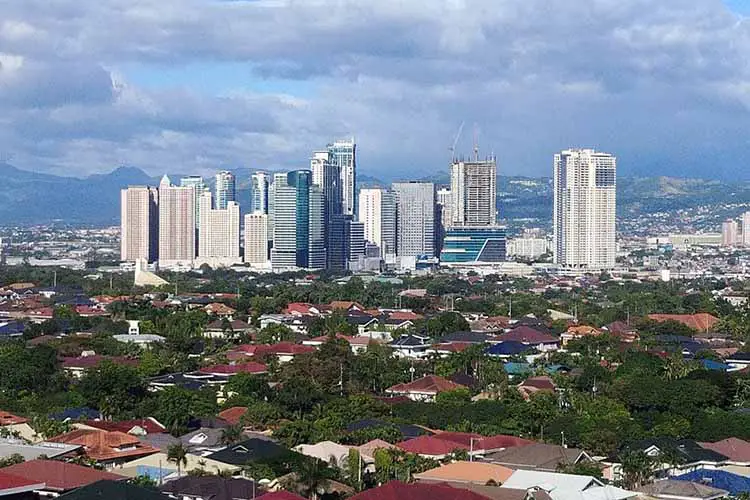 – A Fusion of Technology and Nature
If you are looking for a blend of the convenience of a modern city and the tranquil beauty of nature, look no further than Eastwood City. This area combines shopping centers with the lush greenery of plants and trees. It is undoubtedly a commercial district far different from what Manila typically offers. 
While it is a commercial hub with many venues that house shopping centers, entertainment, and food, do not expect the walking around the part to be tiresome, the trees and plants that litter Eastwood City's streets deliver a nice break from the visually overwhelming LED billboards and neon lights. For those simply looking for a chill city experience, Eastwood City is the place to be in Manila. 
University of the Philippines – Diliman, Quezon City, Metro Manila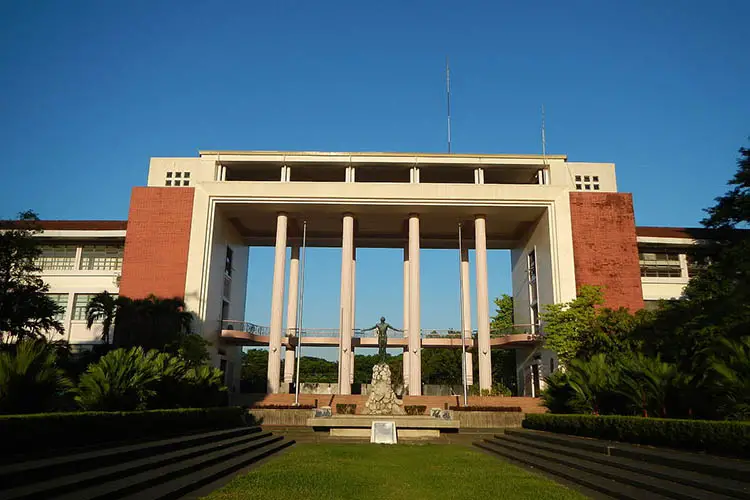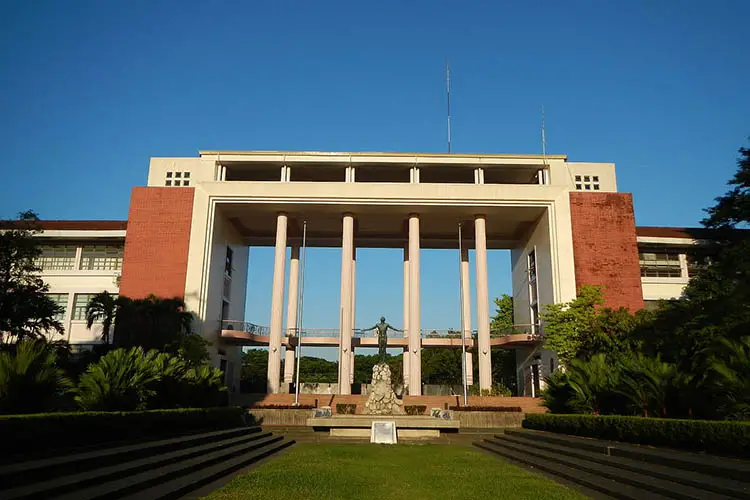 – Learning  Center &  Surprisingly Nice Place to Unwind
Yes, we are talking about a university here, but this particular university covers about 1,220-acres of land. Trees surround the area, and walking around the university can lead you to some exciting discoveries as well. The quiet and calm streets of UP Diliman offer a nice interval between the grind of students on the campus.
This highly prestigious university is one of the top-ranked in the Philippines, with many alumni going on to accomplish notable achievements in their chosen careers, such as award-winning filmmakers and journalists. 
Thanks to its tranquil and safe environment, walking around the university grounds can be an excellent way to recharge. Additionally, UP Diliman is also one of the best spots to find cheap and delicious food as all bistros here cater to the student's budget. If you want a pretty chill place to walk and jog or simply a place to satiate your appetite on a budget, UP Diliman's Oval is as good a place to do so. 
Marikina River Park in Marikina, Metro Manila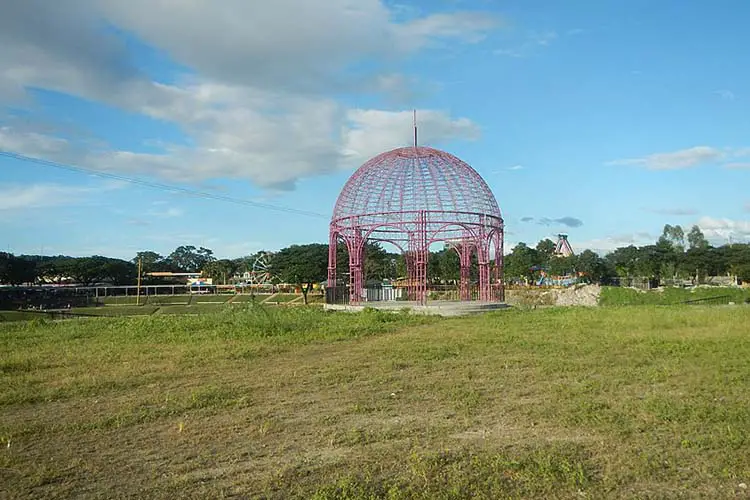 – An Outdoor Enthusiast's Paradise Within Manila
Who says you can't experience traditional good old-fashioned camping in Manila? Clearly, they have not heard of the Marikina River Park within Marikina City, also known as the "Shoe Capital of the Philippines" thanks to their reputation for expertly crafted footwear. 
The Marikina River Park is also one of the largest natural parks in the Philippines, which makes it a must-see for those who enjoy outdoor activities such as trekking, biking, and camping. Additionally, this park is a central focus during holidays and festivals as it can accommodate such celebrations to their fullest. 
Besides the outdoor activities, the park also holds its own amphitheater and even a floating stage in the middle of the river. The park also has a baseball field, basketball court, and a skating rink. You will get the most out of the Marikina River Park's numerous activities. 
Pasig Rainforest Park in Pasig, Metro Manila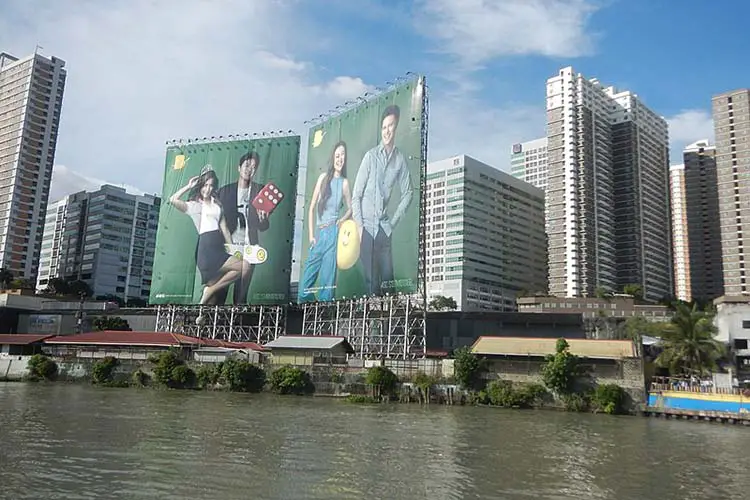 – A Day's Worth of Adventure for Nature Lovers
Spanning around 20-acres of land, the Pasig Rainforest Park is a public park that opened back in 1977. Not only does it offer outdoor lovers a lush tree-covered expanse to soak in mother nature's beauty, but it also provides a multitude of park features such as an Olympic-sized swimming pool, a large oval, basketball, and tennis courts, a playground, and a fitness center. However, note that there is an entrance fee to access the park's amenities.
Visitors can also try out the zip line (longest zip line in Metro Manila with a distance of 59-feet), obstacle course, and a skate park for those looking for something a little more on the extreme side. Additionally, there is also a mini zoo inside for the kids. 
Other notable activities in this public park include a botanical garden that holds a fantastic collection of flowers, a butterfly pavilion, a maze, and an amphitheater. The Pasig Rainforest Park is an excellent place for visitors to enjoy nature in a safe and controlled environment.