Step off of the Magnificent Mile to discover 3 magnificent Chicago neighborhoods!
Frank Sinatra was a clever man. Everyone can sing "Chicago is my kind of town" and mean it! This city has more than 180 different neighborhoods and each Chicago neighborhood has its own personality.
From the rainbow-colored, fabulous, and flaunting streets of Lakeview to the jazzy, graceful, dark and mysterious woman that is Bronzeville, each section of Chicago is slightly different.
Visiting the city can feel like you're speed dating, as you are introduced to various distinct types.
I have heard many friends and acquaintances from around the world tell me they have enjoyed a Chicago visit or two. After several inquiries on how they passed their time in the City of the Big Shoulders, it is often discovered that they spent their nights in a hotel near Michigan Avenue and the duration of their day walking up and down the Magnificent Mile. Perhaps they ventured as far south as Navy Pier or if they were more intellectually curious, they may even have gone onto the Museum Campus.
Visiting the city can feel like you're speed dating as you are introduced to various distinct types.
Allow me to let you in on a little secret.
For a unique Chicago experience, you must embark on a journey that will take you away from the tourist haven of Michigan Avenue. Let me be clear, there is nothing wrong with a weekend of unadulterated shopping. I have spent and enjoyed many days on Michigan Avenue. However, for those of you interested in falling in love with the city and seeing what Chicago is really all about, it's time to get out to the neighborhoods!
What's Your Chicago Neighborhood Type?
1. Lincoln Park: intelligent older brother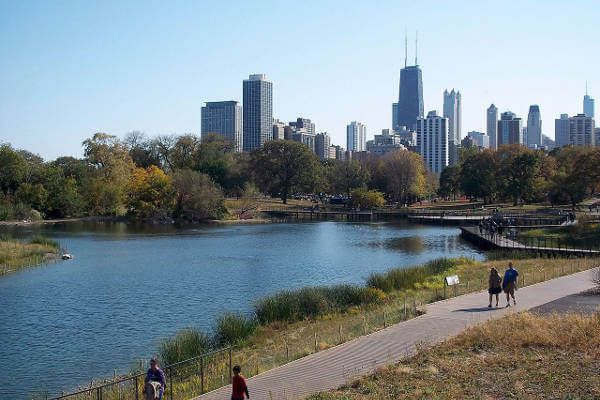 If Chicago has many personalities, then Lincoln Park is the intelligent older brother. He is the member of the Chicago family that can be quite pretentious at times, yet is so interesting that he is absolutely impossible not to like.
Make a day of it in Lincoln Park. Start at the Chicago Historical Society, a museum for all things Chicago. Visit the free Lincoln Park Zoo or the Lincoln Park Conservatory for some nature and wildlife.
Stay for the evening and enjoy a little bit of culture, too. Many visitors to Chicago come to take in a show. And why not? Chicago is an excellent city to live in if you are an aspiring thespian or simply an admirer of theatre. Rather than choosing performances that can be seen in any city, seek out some truly original Chicago theatre. A perfect place to visit is Lincoln Park's Steppenwolf Theatre, which is home to several actors of renown, including Gary Sinise and John Mahoney, among others. For half-priced tickets, stop by the box office 30 minutes prior to the performance. If you are interested in something more comedic, visit The Second City, a skit-based comedy show, which incorporates elements of improv.
In the mood for something more active? The Old Town School of Folk Music hosts a Global Dance Party every Friday evening for $10. The party begins with lessons in the particular dance genre, followed by two hours of music to allow you to practice those new moves.
2. Wicker Park: funky little sister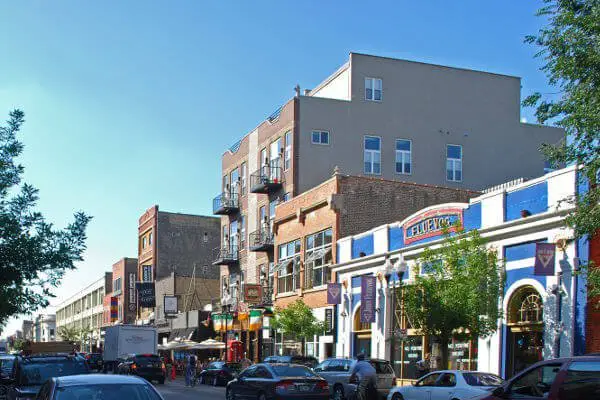 Wicker Park has piercings and tattoos. She paints and writes poetry. Sadly, though, this little girl is growing up. She's got herself a real job, and one day she may be a true professional. Let's hope that day is a long way off.
If you are interested in shopping, you must visit Wicker Park for a day. Wicker Park was once a more artistic, bohemian neighborhood, but recent development has brought more of the upwardly mobile in this direction. The streets are filled with boutique shops that carry a stock of merchandise that would be difficult to find elsewhere.
To get there, take the Blue line to Damen. Where you exit is the three-way intersection of Damen, North, and Milwaukee. All three of these streets have excellent shops and boutiques. For pricey yet unparalleled boutiques, head north on Damen Avenue. If you are looking for something more reasonably priced, go east on North Avenue to the original store location of one of the city's more well-known shops, Akira. If you would like to mix shopping with more eating and drinking options, take Damen Avenue south to Division, which has become more commercially developed in the last few years. There is a plethora of food and drink choices nestled between clothing and jewelry shops continuing for several blocks.
Both Division Avenue and the intersection of Damen/North/Milwaukee are excellent nightspots as well. The crowd of this neighborhood consists mostly of professionals in their mid-twenties on up. For live music, you must check out Double Door or Subterranean at the Damen/North/Milwaukee intersection.
3. Wrigleyville: the frat boy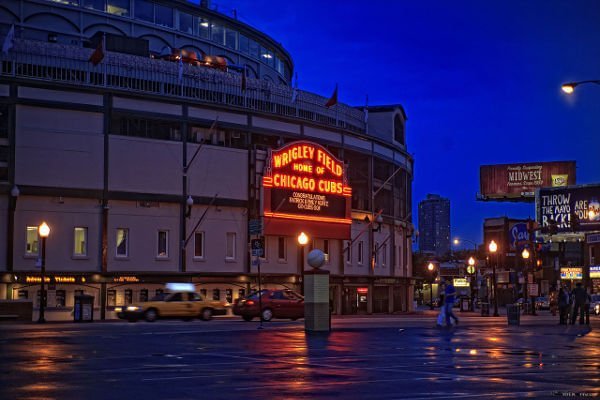 Although he graduated from college several years behind schedule, this frat boy will never grow up … and we like him that way.
Caution: before you step foot in Wrigleyville, take a moment and consider this word: "debauchery." While Wrigleyville excels at debauchery at all dates on the calendar, there are specific day on which the party atmosphere is amped up. If your immediate reaction is less than enthusiastic, then please be sure to check that the weekend you are visiting is not Halloween, St. Patrick's Day, or a day on which a Crosstown Classic is held (when the White Sox play the Cubs). If you are a true bacchanal, feel free to visit Wrigleyville at any time.
Regardless of whether you are interested in the party life or not, if possible, go to a Cubs game. My father and husband are both Sox fans, so I'll need to beg their forgiveness. However, there is something uniquely special about seeing a game in Wrigley Field. Maybe it's the famous sign out front. Perhaps it's the statue of Harry Caray that greets you as you walk in. Maybe it's the few beers you had prior to the game at the Cubby Bear.
Whatever it is, a Cubs game is an experience that cannot be missed. You may be interested in taking a tour of Wrigley Field, which can explain some of the legends behind the 'Curse of the Cubbies.' Tickets to a game can be difficult to acquire at times. Some local bars offer rooftop seats, which is an interesting and legal experience. While at the game, be sure to drink an unpalatable Old Style. If you're a beer snob like me, this one won't pass muster, however, it has been the official beer sponsoring the Chicago Cubs since 1950. It's almost a sacrilege to cry into anything else while watching the Cubs play.
After the game (and before, if you want a very authentic Wrigley experience) check out some of the local bars. Just take a wander down Clark Street. Some tamer options for libations can be found on Addison.
Spring Fling!
Spring is here and that means Chicagoans are emerging from hibernation. Chicago neighborhoods never go dormant, but the action really starts to heat up in the spring and summer. Next time you're in Chicago, brave a day away from Michigan Avenue and you, too, just might find true love!
For more information check out this map of Chicago's many neighborhoods, which also includes detailed information about each, as well as downloadable detailed maps for each!
Pin For Later