There is no other place in the world like Scandinavia. The region includes seven countries and a complex of islands but the main countries are Norway, Denmark, Sweden, and Finland.
They all have similarities but at the same time are unique and special.
Norway has spectacular fjords, incredible cruises and the Northern Lights. Sweden is known for their sense of fashion, delicious meatballs and classic music band ABBA.
In Finland, taking sauna is an everyday ritual and Danish people… they prefer eating than bathing because the world's most famous three Michelin star restaurant called Noma is located in the heart of the country – Copenhagen.
These are just a few reasons to come to Scandinavia, but let's figure out which Scandinavian country is the best to visit!
Denmark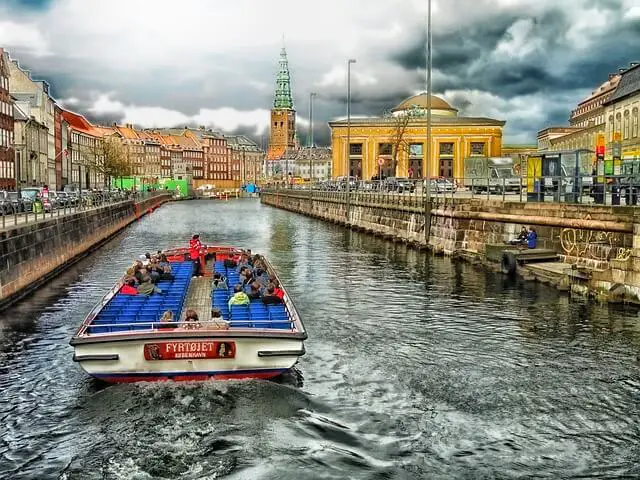 400 islands and thousands of miles of coastline – this is what makes Denmark so special. It is the perfect place to spend a vacation.
It's a surprise for most people that Denmark has beautiful beaches, which in Summer become very enjoyable when the sun comes out. It is a great destination for water lovers because Denmark's coastline is regarded as one of the cleanest natural swimming areas in Europe.
Also, it never gets crowded so you can always feel welcome to come and relax with your family or find peace sitting on the cliffs and enjoying a wide sea horizon to yourself.
Talking about water, you probably already know about the famous Little Mermaid statue located in Copenhagen, which has been charming visitors to the Danish capital since 1913. Made from bronze and granite, this little piece of art gets lots of attention from tourists every year.
However, it is not the only attraction of this fantastic city.
Take a chance and visit historic Nyhavn harbor, walk along one of Europe's longest pedestrian streets, called Strøget, get inspired in The National Museum of Denmark, see royal jewels in Rosenborg Castle built by King Christian IV in the early 17th century, and much more.
Want to experience what is like to be a local here?
Then rent a bike, because as soon as children learn to walk in Denmark, they also learn how to balance on a strider bike.
Copenhagen can leave a great impression, but there's much more of Denmark than its capital.
Shakespeare got that impression too, so he wrote his famous play Hamlet about the events at Kronborg Castle, located about an hour away from Copenhagen.
The Viking Ship Museum in Roskilde and Louisiana Museum of Modern Art are sites worth visiting outside the capital as well.
While visiting Denmark, you will feel its great vibes and friendly atmosphere anywhere you go!
Velkommen til Danmark!
Sweden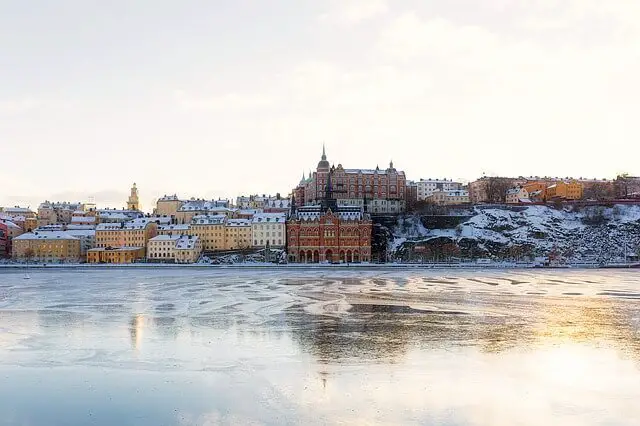 This beautiful country is located on the Scandinavian Peninsula and occupies the greater part of it.
Sweden has become a highly developed country over the last 5 decades and today is one of the most developed countries in the world.
Sublime index of quality of life and happiness, makes Sweden a fantastic place to live and visit. And you can actually feel it!
The image of Vikings can be very deceptive.
People in Sweden are actually are open and sincere. And why wouldn't they be when you live in such an amazing place?
Beautiful landscapes, cities, and villages make it even better. It is a must to visit Sweden's oldest town Sigtuna, founded during the Viking era over 1,000 years ago.
Abisko National Park is another famous place in Sweden. All year round it offers a great number of different activities. During winter, people come here to see the Northern Lights at the Aurora Sky Station on Mount Nuolja.
In the summertime, it becomes a popular destination for hikers, who can also walk along Trollsjön (the clearest lake in Sweden) or prepare for something a little more extreme and go caving.
And, of course, there is Stockholm – the city based on fourteen islands. There is so much to fall in love with: hip boutiques and cafes, a lot of great museums and magical Christmas market where no one will be able to resist the local mulled wine and all the yummy food.
Sweden is very stylish and innovative, even though locals keep strong traditions. One of them is Fika – a short meeting, like a lunch break, for a cup of coffee and a piece of cake. You won't believe how seriously Swedes take it!
Norway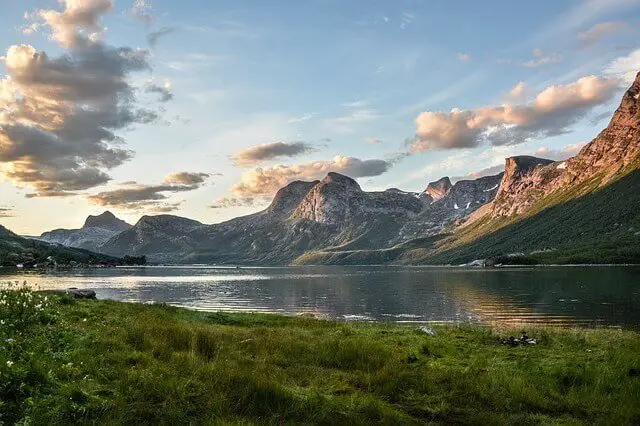 It is essential to visit Norway if you want to experience true Nordic lifestyle. Because where else you will find this kind of package that includes unique food, breathtaking landscapes of nature and ancient Viking heritage?
It just seems like it has everything! Even talking foxes…
Norway is the land of fjords – long and narrow inflows, created by a glacier long time ago. If you would go to New York, there is no way you would miss seeing the statue of Liberty. It is the same with the fjords in Norway.
Best way to see their majestic mountain peaks and waterfalls is by taking a cruise trip. You will be able to make tons of amazing pictures and will have just enough time to take a peek into these amazing creations of nature.
Geirangerfjord is one of the most popular fjords which is part of the National Tourist Routes and a UNESCO-protected area in Norway.
However, visiting cities in Norway is as highly recommended as going for a hike to the mountains. The biggest cities like Oslo, Bergen or Stavanger are the perfect places to do several historic and urban tours or just to enjoy the vibrant energy after spending some time in nature.
Stavanger is a former European Capital of Culture and there is a reason for that! It has an impressive assortment of museums and cultural events, a well preserved old town and it is home to two picturesque hiking tracks, Kjeragbolten and Preikestolen ("the Pulpit Rock").
The second largest city in Norway is called Bergen but some people like to call it the most photogenic place in the world. And it's true! Colorful crooked houses in the city center, a stunning fish market, little cafes approved by locals and seven mountains guarding the city will give you a very welcoming impression and will leave you wanting more.
At the end of your trip to Norway, stay for a few days in Oslo. You won't regret! Here you will enjoy nature, culture, design, entertainment, whilst at the same time visiting high-end architectural work – Oslo Opera House, open-air statues museum in Vigeland Park, historical Viking Ship Museum and lots of more interesting places of the city.
Every time you'll come back to Norway, you will find something new to discover, so prepare for a long-lasting relationship with this amazing country!
Finland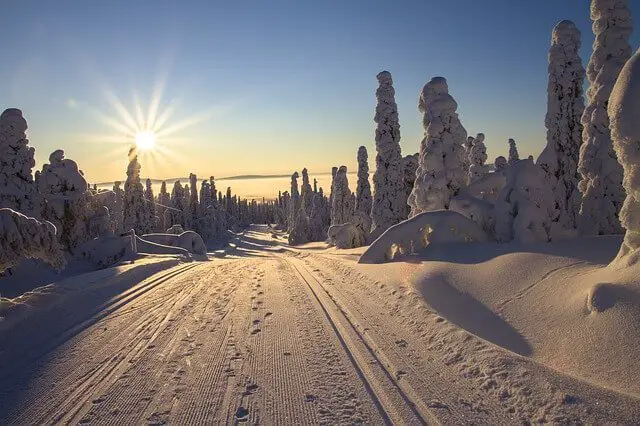 Finland is the republic of winter, snow and deers, of course! However, you won't find them in the center of Helsinki. It is a great place to enjoy big city life and visit tourist attractions, as well as discover less known cool places.
Finland has a bunch of amazing small towns and villages, where you can feel the true spirit of local life. The list of villages is huge! For example, the town of Savonlinna, located in the center of one of Finland's most beautiful regions – Savo, has the 15th-century three-tower fortress just in the heart of the city and is a great location for a short one-day trip.
Medieval city Turku is the oldest city in Finland. Besides the castle (yes, Finland is famous for its citadels) and Cathedral you can have a great walk along the Aura river. It is full of cozy restaurants, beautiful buildings, resting boats, various artworks and is perfect for a sunny afternoon walk.
Another extraordinary place is Salla – a village literally in the middle of nowhere. Well, actually, it's not true… It's near the border between Finland and Russia but it's very hard to locate it on the map because the closest train station is 76 km away. However, it is a perfect location to try out winter activities, because it has a famous ski resort where you can go for cross-country and downhill skiing.
Don't miss a chance to have a drive by husky or reindeer sleigh too, relax in a Finnish sauna and observe the Northern Lights. After spending a weekend here you will definitely understand why Finns have over 40 words that mean snow!
It doesn't matter whether you're visiting Denmark, Sweden, Norway or Finland, in each country you will find tons of incredible things to see and to do.
All of them are unique, but at the same time dwell with the same Scandinavian spirit. If you cannot decide which one is the best, then my advice would be to visit all of them. And I'm pretty sure you won't be able to pick one as your favorite…
Pin For Later