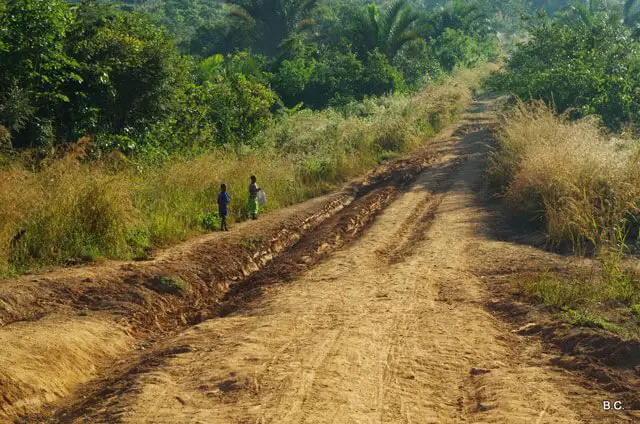 Maps should not be trusted. At least not in Africa. For though they may show you that a road exists in theory, they cannot account for its actual state.
We learned this the hard way.
We had based an entire month of travel plans on the existence of a single road, through I'm good at waiting patiently, see?
"Have they sandbagged the river yet?," we'd ask the rangers at the gate of the park each time we entered for safari. The answer was always no. Eventually we learned that the river generally gets sandbagged in June, and that this cross-Luangwa road was really only navigable a few short months of the year. It was only early May. We had time, but not that much time.
The only other option, it appeared, was to take a detour eastward, then north along the border of Malawi, up and over the mountains, and finally, west to meet the big highway just before the Tanzanian border.
This detour: an extra 900km.
That was what the map told us. What it didn't – couldn't – divulge was that this was a bad, bad
…read more