Exploring Lake Orta: the quiet Italian lake
Except for an occasional rattle of pan and muffled cacophony of voices coming from the kitchen of Orta San Giulio's fine restaurants, there are few noises at twilight.
Cars aren't allowed in this small town located in Italy's Piedmont. Perhaps too we just don't hear much because somehow the peach and purple light we find ourselves swathed in is loud enough.If we had arrived in town so much as a half-hour later we would have missed it.
The next day the three of us grab our cameras and go, this time our separate ways. Someday I want to see the pictures Kathy and Krista took that morning. I find it fascinating how different people see the same places.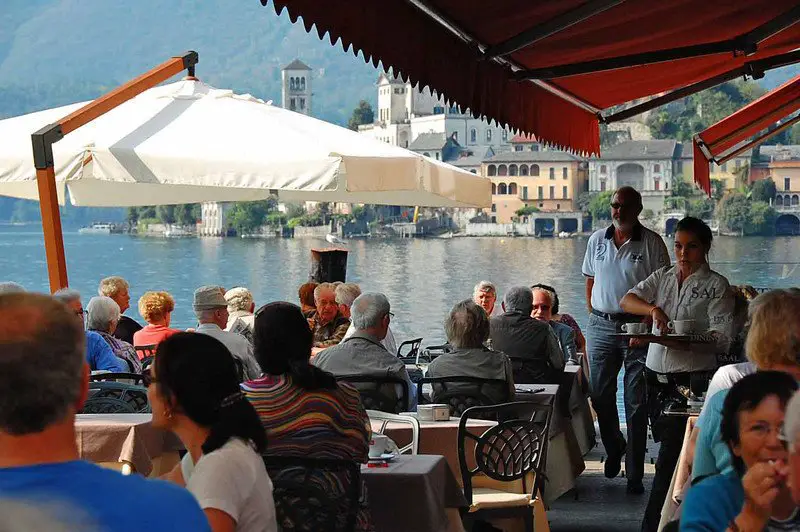 What did they focus on and from what angles did they shoot it, I wonder?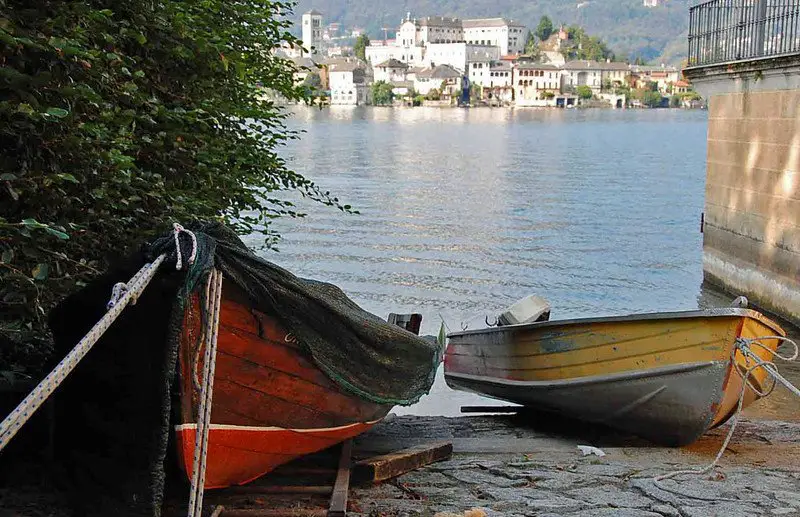 There are two parts of our visit to Lake Orta and Orta San Giulio: the town itself and the island, Isola San Giulio. Lake Orta is the smallest  major Italian lake in the north and the only one that is completely located in Piedmont region.
I had been here before. It rained. My daughters and I walked down one of the town's narrow streets and stole quick glances down each small alleyway, perfunctory and probably a little bit longingly because on a nicer day several of them would have been explored.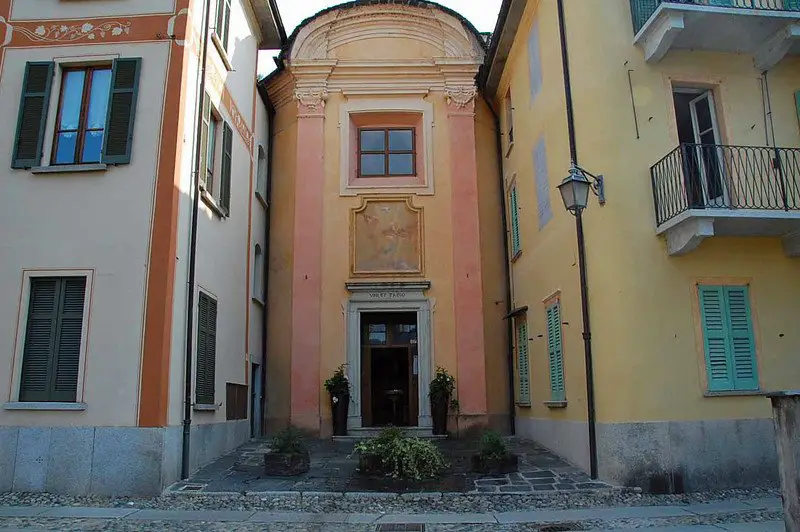 Large rain drops pelted our umbrellas as we walked along Via Olina. A bride-to-be stood in a doorway looking up towards the heavens. She was in tears. Apparently lots of Italians come to Lake Orta to get married, and even in the rain, it was easy to see why.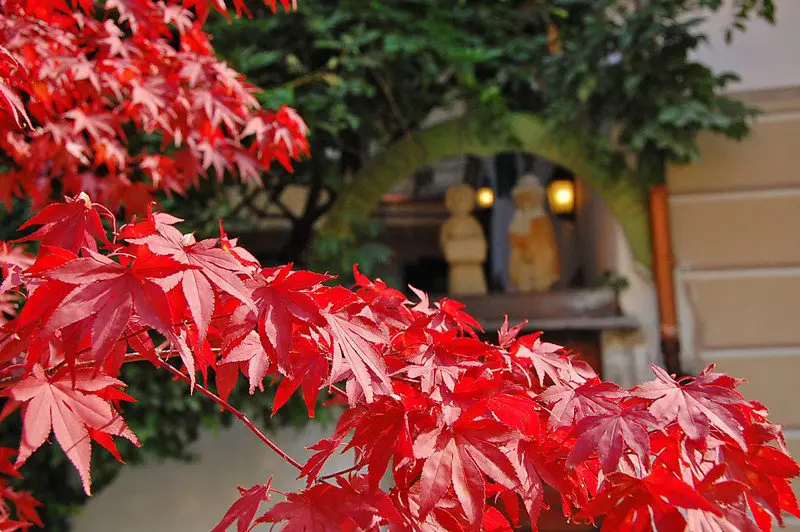 There were no weeping brides this time.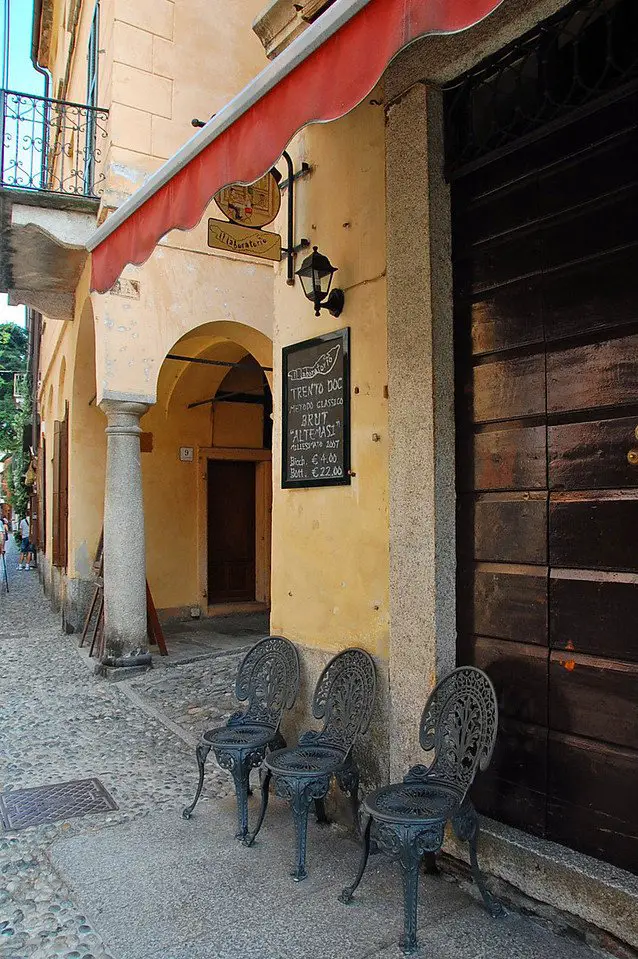 Even though it is located only a short drive away from Stresa and Lake Maggiore, Lake Orta is a less-visited Italian lake. This makes it an ideal place to visit in Italy in my mind.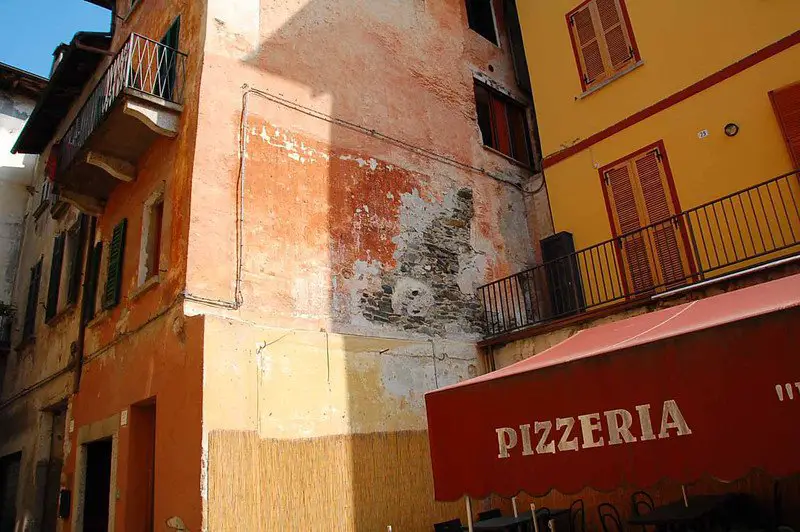 As I often am in Italy, I found myself pleasantly overwhelmed by the town of Orta San Giulio's loud beauty.
And I loved it that on the day in September when we were there, it was, for the most part, other than all that color and texture, quiet.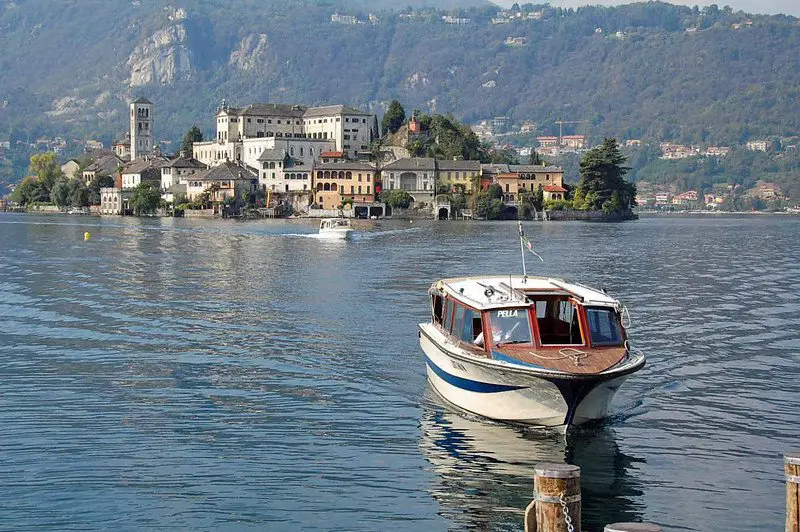 Krista, Kathy and I met at a prearranged time back at the boat launch and took this small boat over to Isola San Giulio.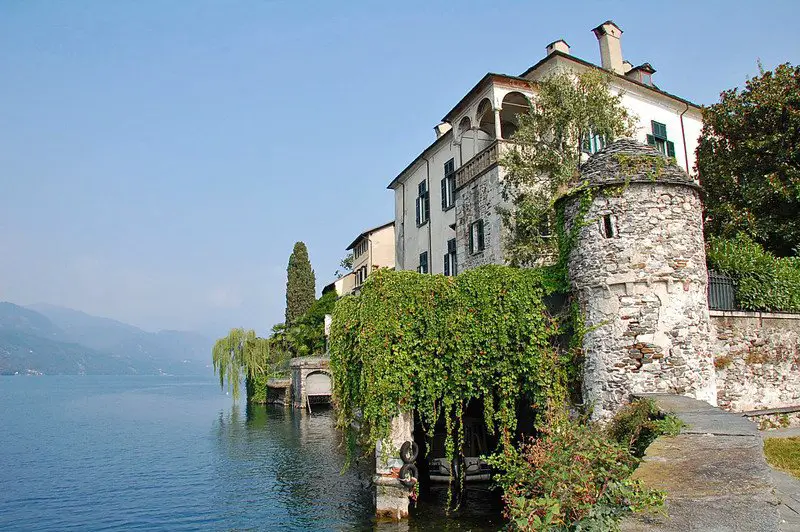 In a fitting fairytale fashion, the legend goes that the island was once the lair of a large serpent. He would launch surprise attacks on the villages located along the shores of the Italian lake. In the fourth century Saint Julius or Giulio, who had the power to tame both storm and animal behavior, arrived and put the monster out of business.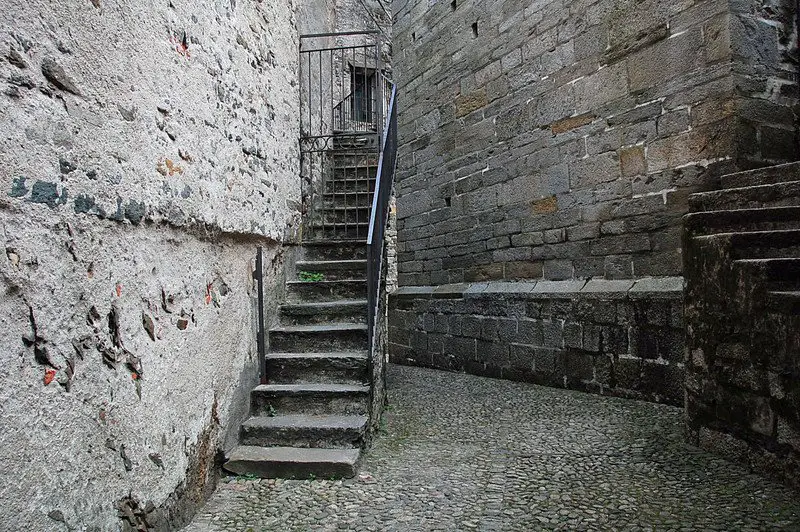 I am struck by all the gray with its intense pops of color.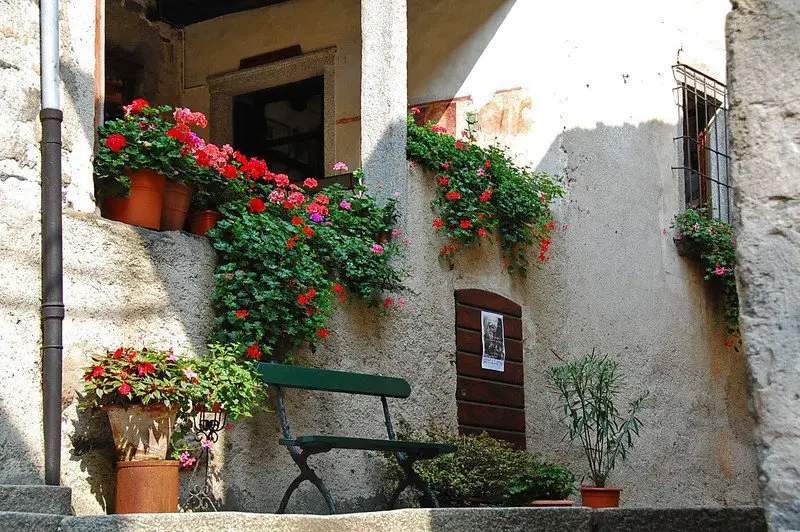 The tiny island like the town really is named after Julius of Novara who lived there in the late fourth century and would later become San Giulio.
The island was transformed into a Benedictine monastery starting in 1976. A narrow street, baptized a "way of silence and meditation," winds its way around the whole island.
Many of the houses along the path currently serve as private residences.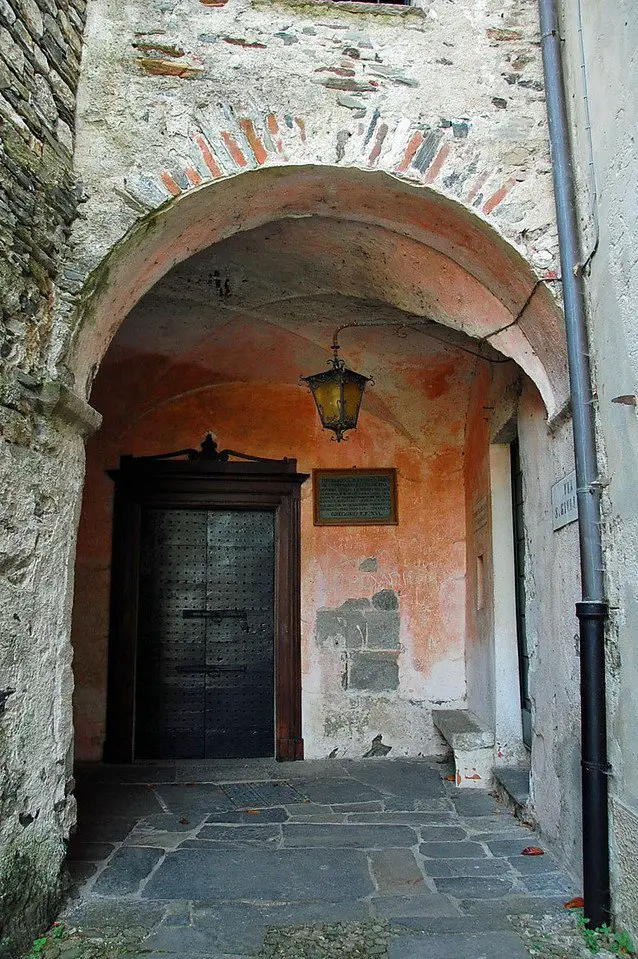 I found it to be a way of "silence, color and architecture."
Before leaving the island our last stop was the Basilica, which dates from the time of San Giulio himself. The current structure and its frescoes are from the 15th century.
When we returned to town a group of women stopped us when we got off the boat and asked about our visit over to the fairytale island. We told them how much we loved it.
"But are there any shops?" one asked about the island – a perfectly legitimate question for any visitor to Italy.
In case you're wondering the same thing, the answer is, "No!" (We didn't see any sea monsters either.)
I highly recommend that if you are ever there to take the time to do both town and island!
*All photos by the author. All rights reserved ©
Also read: Lake Maggiore Italys', Isola Bella's Gardens
Pin for Later