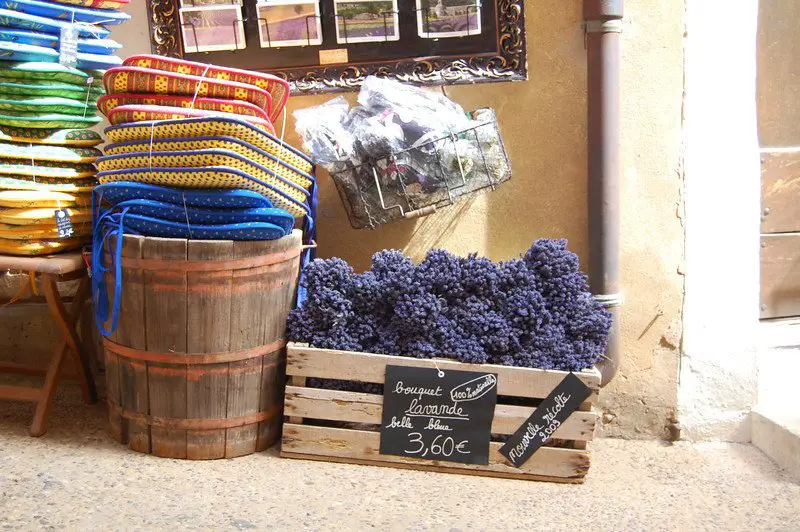 If I close my eyes I can see the village of Roussillon tucked on a hill dotted with scrubby pine between the mountains of the Vaucluse and Luberon. Every provençal cliché is there: hot pink bougainvillea against an azure blue sky, buildings in myriad shades of the same red ochre found in the landscape. We mozy in and out of  shops with tidy displays of fabrics and dried lavender; each time we exit the sun kisses my shoulders and the smell of rosemary  touched with a whisper of garlic rises to greet me.

"What was your favorite place in Provence?" my husband asks me when we return home.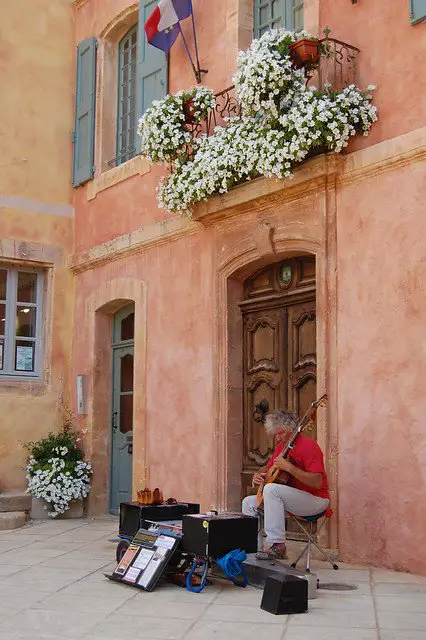 "I don't have a favorite," I say, feeling contrary, and not liking the black and white nature of the question. I am only partially telling him the truth, but there is no way I can answer that definitively.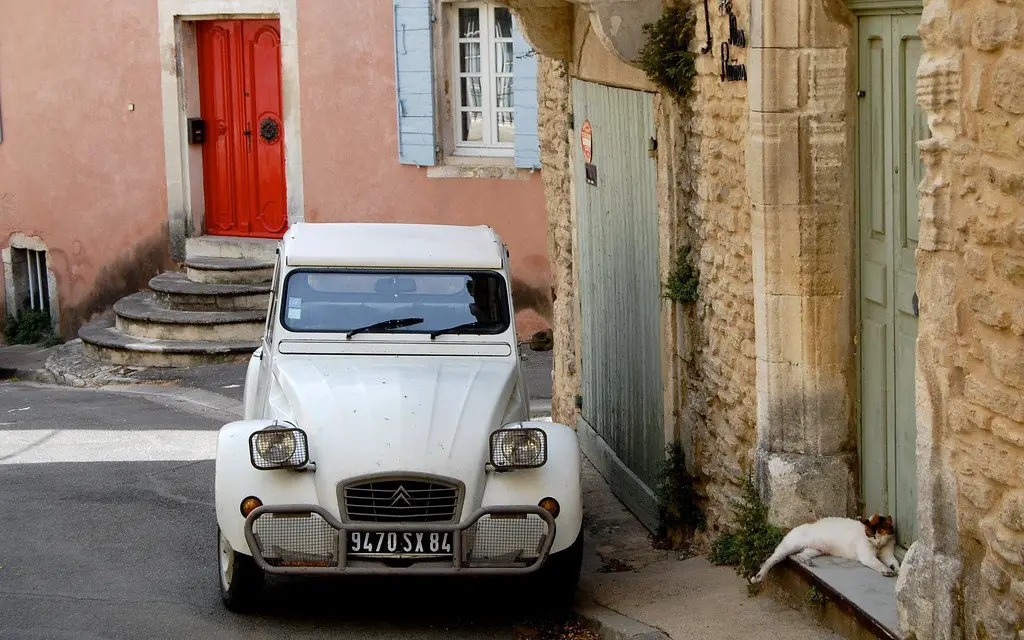 My husband has favorite places. I have favorite moments.
We walk up the narrow lane past impossibly dreamy houses in pinks and oranges with red doors and blue and green shutters, as if it were a place designed by happy artists, faux finishers and children. The former ochre mining town has an abundance of battered old Citroëns – and cats.
"I don't have a favorite place," I tell him. "But I will tell you one favorite moment."
We drink inky cups of coffee served in small, sturdy cups with little spoons and one sugar cube in the town square, while  a man across the way plays classical guitar. An occasional person or family scurries across the square. Mid-song the guitarist pauses and pretends to tune his instrument, allowing a mother to control a rambunctious child. Or perhaps he knew the town clock was about to strike 11.
I can't even list several of my favorite places in Provence, because I love everyone I've been to; (except for the one I went to when I was tired, hungry and had to use the restroom.) And you may want to be sure to read about Goult, the place that I dream of living someday.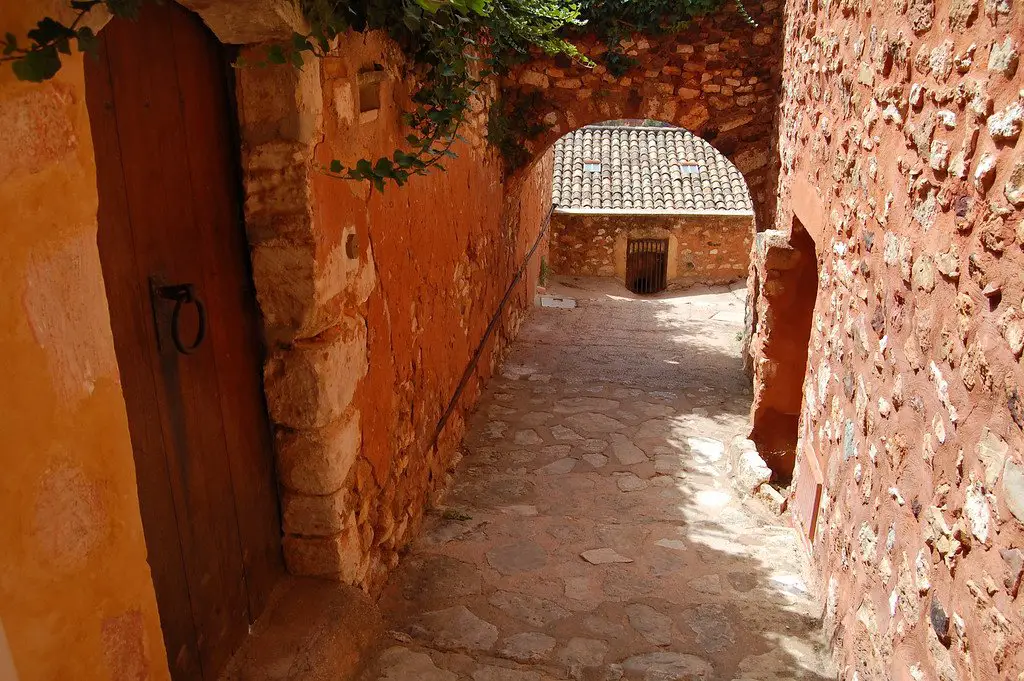 How about you? Do you have favorite places or moments?
Traveling With Jewelry – What You Need to Know
Buenos Aires | Visit To Recoleta Cemetery | Argentina Travel
Pin For Later