Canada's largest city, Toronto is a true multicultural hive. From the Chinatown district to the Little Italy district, Toronto is brimming with fascinating food, breathtaking sites and a deep cultural heritage.
Toronto is the ideal place to visit for solo travellers.
The city is both safe and easy to navigate thanks to the Toronto Transit Commission with its many subways, streetcars and buses. In fact, we challenge anyone to get lost in Toronto for a long period of time!
If you're interested in shopping, history, sport or just having a good time, Toronto will not let you down.
So whether you're travelling solo by choice, or your last Canadian dating site just didn't work out, check out our top things to do in Toronto as a solo traveller.
Walk on air
Probably Toronto's most iconic monument. The CN Tower stands at just over 553 meters and simply dominates the surround city landscape. Once the tallest tower on earth, the views are understandably breathtaking from the top. If you don't get squeamish with heights, make sure to visit the Glass Floor and outdoor SkyTerrace at 342 meters. The floor is clear glass and makes you feel like you're walking on air!
Watch some ice hockey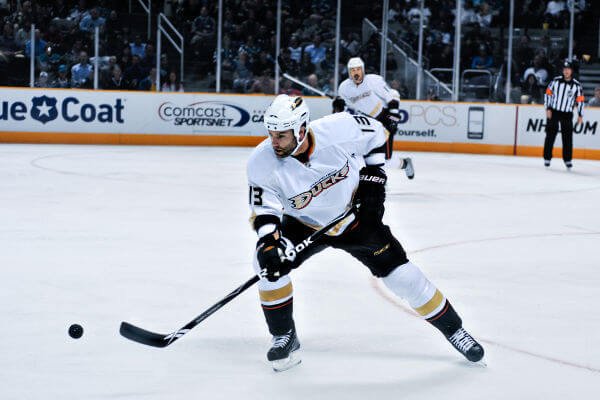 Ice hockey is more than just a sport in Canada – it's a religion. The National Hockey League draws thousands upon thousands of loud crowds each game and viewing one of these spectacles is a real must for all sports fans who visit Toronto. If you're visiting in winter and fancy yourself as a bit of a skater, then jump on one of 50 outdoor skating rinks that pop up over the city during the cold period.
You may also like: 11 Awesome Things To Do In Ottawa
Look over the precipice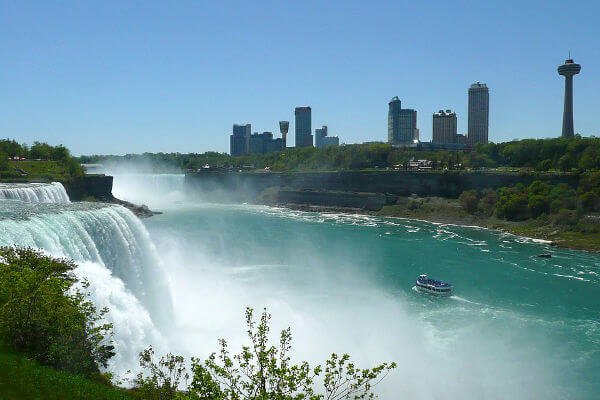 Okay, so the Niagara Falls are not technically in Toronto, but given they're only a 90 minute drive away, who could resist visiting such an epic site? Watch from the top at Table Rock as 750,000 gallons of water a second hurtle down the vast cliffs as if it were the edge of the world. For the adventurous among you there is the option to head into the falls themselves with the 'Journey Behind the Falls'. The tour descends 38 metres through solid rock in a lift where at the bottom, you get to stand next to the epic curtain of water!
Get historical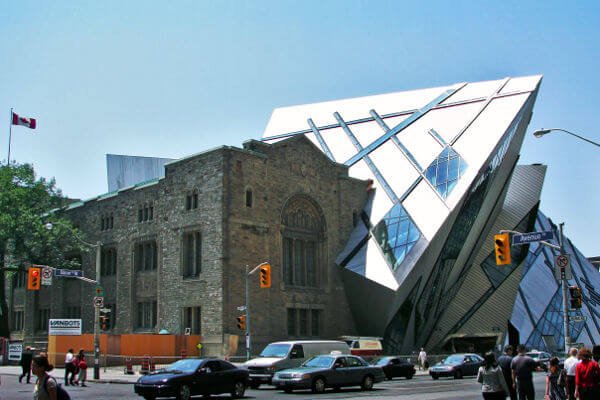 If its history you're after then make sure you head to the Royal Ontario Museum. One of the leading natural history museums in the world, the building houses literally thousands of cultural and historical items. The guides in each room are super helpful and the audio tours well worth taking, particularly for solo travellers!
You may also like: Things to do in Vancouver with Kids
Shop, shop, shop!
Who doesn't like a bit of shopping, especially when no one else is around to tell you not to buy something! Luckily Toronto will have you covered. From top brands to small indie shops, the city is literally brimming with shopping potential. Check out the fresh produce and antiques at the St. Lawrence Market before scouting the streets for the niche, and often, downright bizarre stores on offer.
Eat the city up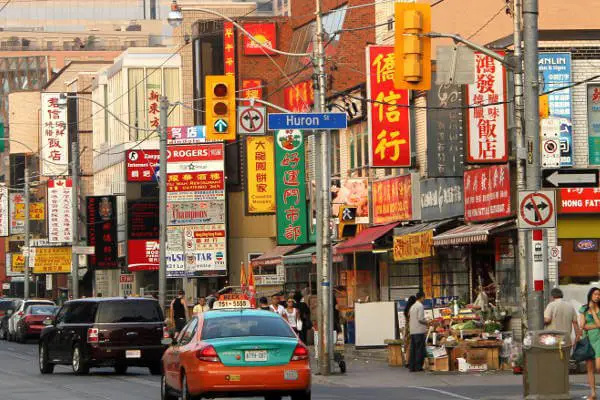 Given that over half the residents of Canada are born overseas, it is easy to understand why there is such a multicultural mix of cuisines across the city. For travellers visiting the city, you can take your tummy on a full circle of the cuisine world and be inspired with every bite! Our top tip would be to visit Chinatown, Little Italy, Little India and the Korean district. Make sure you leave room though for the Canadian classic – Poutine.
You may also like: Best Toronto Restaurants for Delicious Dining on a Budget
Get wild
Toronto Zoo is an impressive zoo by anyones standards. The largest in Canada, the zoo boasts over 5,000 animals and 450 different species. However, in 2013 the zoo was lucky enough to be loaned two giant Pandas – Er Shun and Ji Li from Beijing. The pandas are amazingly charismatic, but you'll have to hurry, they're only on loan until 2018.
We hope you have enjoyed our top things to do in Toronto as a solo traveller, the city is true Canadian marvel and well worth visiting if the opportunity arises.