Savannah Georgia is fairly small in size (roughly 142,000 in size), but it is among the US's top must-see destinations.
Brimming with pictorial squares, delicious flavors, antebellum architecture, and a pleasant balance of refinement and friendliness, it embodies southern charm perhaps unlike any other city.
What's more, because Savannah was left intact by the North during the Civil War, it presents much more intact history that predates many of its less-fortunate counterparts.
So come to the "Hostess City of the South" to check out Savannah flair and beauty for yourself!
Here are my Top Things to Do in Savannah Georgia!
Travelling to Savannah Georgia soon? For awesome travel tips and guidance make sure to pick up [easyazon_link keywords="fodors savannah georgia travel guide" locale="US" tag="tbelles-20″]Fodors Savannah Georgia travel guide[/easyazon_link], it's awesome!
Mosey About the Squares and Streets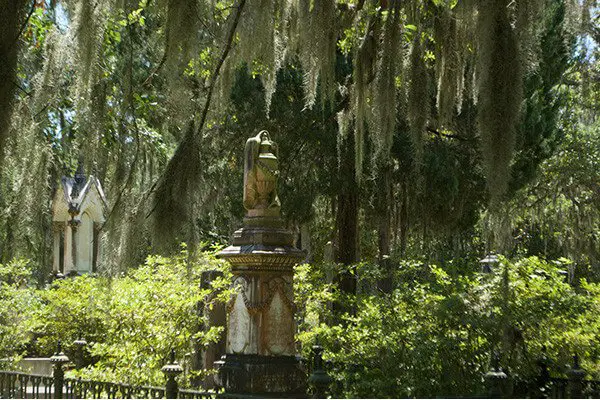 The central part of Savannah looks like a painting comes to life. Oak trees frame beautiful fountains and Spanish moss hangs down for dramatic effect. The squares are clean, peaceful, and the people watching is superb. It is a photographer's dream and, for me and my boyfriend, it proved to be quite the romantic backdrop. Because there were lush squares aplenty, there was not one particular focal point that drew an obnoxious amount of crowds.
If you go to the popular Forsyth Park, you may encounter a farmer's market on the weekend from which you can pick up delicious snacks for a picnic.
You will also like: Strawberry Trifling Along The Georgia Grown Trail
Take a Short Drive to Tybee Island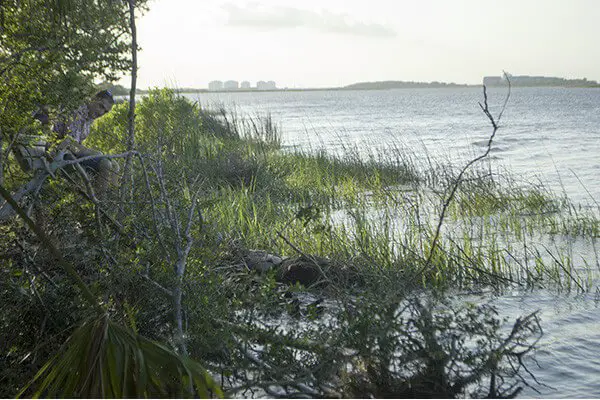 Savannah is only a half hour drive from the ocean, a fact which you should take advantage of by visiting Tybee Island. While my boyfriend and I came to simply enjoy a day of swimming, sunbathing, and strolling along McQueen's Island Trail, there is plenty more to do. Other options include dolphin watching tours, kayaking, jet skiing, visiting the multiple lighthouses, and deep sea fishing.
Eat Delicious Food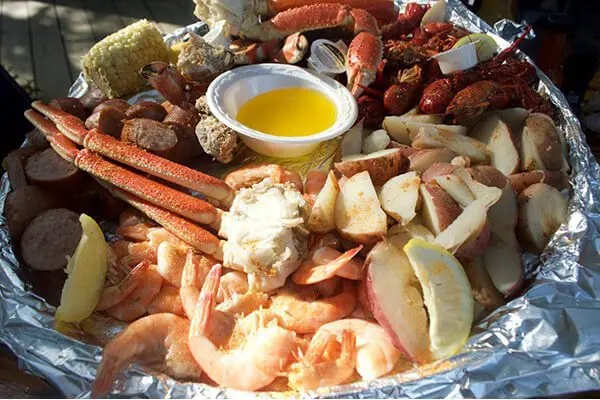 The South is widely celebrated for it's rich (if not unhealthy) culinary tradition. This is proudly reflected in Savannah, a city that is home to Paula Deen's popular restaurant The Lady and Sons. Make sure to check out the many candy stores that line River Street, as they readily give out free praline samples. Equally sweet but slightly healthier are the juicy peaches found in ordinary farmer's markets, as well as stalls along the side of the road on your way to Tybee Beach.
Considering that Savannah is not too far from the ocean, it'd be a shame not to indulge in seafood. As was recommended to us by the locals, we went to Crabshack not to far from Tybee Island. Here, you can indulge in a 2-person platter that includes crab legs, shrimp, mussels, sausage, corn, and potatoes for the very cheap price of $39.99; if you order this sampler, you are guaranteed plenty of delicious leftovers.
You will also like: Girl's Getaway To Coastal Georgia At Eagle Island
Visit the Bonaventure Cemetery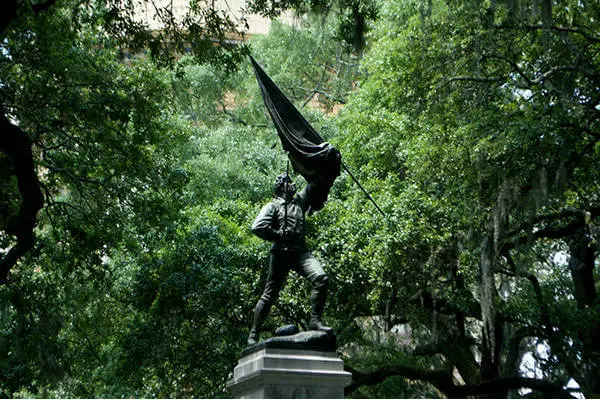 I've walked through the Père Lachaise Cemetery in Paris and St. Louis Cemetery No. 1 in New Orleans, but nothing compares to Bonaventure Cemetery in Savannah. History, nature, and beauty mix with a touch of spookiness for an otherworldliness that will take over your imagination.
You'll encounter beautiful sculptures set against a backdrop of whimsical trees and Spanish moss that makes it one of the most beautiful places in Savannah. What's more, despite the fact that my boyfriend and I came on a weekend, we encountered very few visitors outside of ourselves.
Check Out the Art Scene
For a city has influenced by history as Savannah, it's surprisingly free-thinking when it comes to art and creativity. Nowhere is this more evident than SCAD, the Savannah College of Art and Design. Unfortunately, when we went to tour its museum, it was closed for a fashion show which attracted students in their greatest (and sometimes outlandish) couture. Based on my research though, the ever-changing galleries reflect a wide range of styles and mediums to ensure everyone finds a piece with which they really connect.
Luckily for me, SCAD is not the only place to see great art in Savannah. The popular drag of River Street had a number of galleries, my favorite being The Village Craftsmen of Savannah. A number of different artists' works are represented, making for a swirl of color and voices that will keep you engaged as you round every corner. Plus, many of the prints are quite affordable.
Stroll Along River Street
As you may have noticed, I mentioned River Street multiple times in this blog post. That's because this charming, tourist-friendly stretch of boutique shops, galleries, and restaurants truly is fun to amble about. Adding a to the experience, all of the vendors are housed in old cotton warehouses. Plus, you'll get a pleasant view of the river and can catch boat tours from River Street.
Like any area targeting visitors, River Street's meal prices are a bit inflated. Therefore, if you're trying to save a few bucks, eat dinner somewhat away from River Street.
How to best summarize Savannah? Lovely, serene, verdant, and a wee bit kooky. While the city provides a nightlife scene to entertain once the sun goes down, Savannah will truly satisfy travelers who are looking for a relaxing getaway.