Having lived and taught English in South Korea for the last nine months, it's difficult to put my experience into words. When I try to articulate what I've seen and done while teaching abroad, it never quite matches the beauty of the adventure I'm on. No matter what, I always seem to come up short.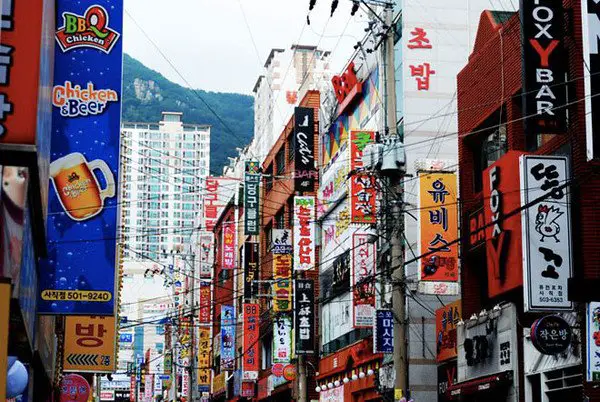 Because of this, I think it would be best to draw inspiration from my students. For May's writing journal, I asked them to come up with a high school graduation speech. What would they say to their parents, teachers and fellow students before going into the unknown? Their answers were encouraging, insightful and wise beyond their years. With the help of these young scholars, I hope to explain how Korea has captured my heart and has the potential to take yours, as well.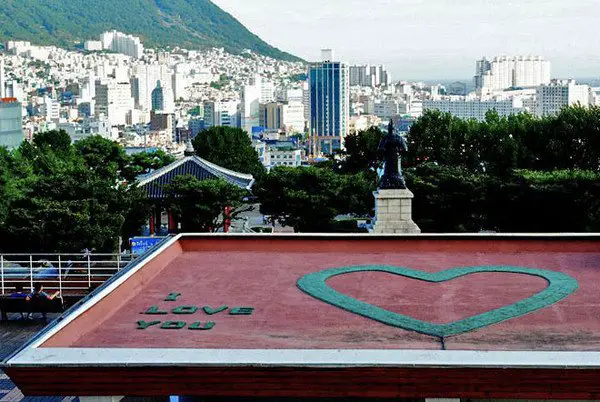 "We all have a dream and we can do it!" -Julie, 14
I graduated from Illinois State University one short year ago with no job, no prospects and no use for my decorative diploma cover. I had fallen in love with traveling the summer before and knew I wanted to pursue this passion, but how would that be possible with a communications degree and a few year's experiences at a radio station?
I was totally misguided. Have you ever met someone who has traveled the world? They tell you exhilarating stories and you can only dream of owning a passport with so many stamps. You ask them how it's possible; how can you travel and see the world without going broke? More often than not, you'll hear "It's easier than you think." And it is!
If your dream after university, or at any point in your life, is to travel or live abroad, Korea is incredibly accommodating to your ambitions. While the Republic of Korea may not be a prime tourist destination, one of its biggest draws (in my opinion) was its lack of world-famous monuments, entrance fees and mile-long lines. Korea's landmarks may not be known throughout the world, but they are sure to provide a sense of enlightenment and marvel.
During my short time here, I have explored an amusement park left for abandonment after a string of unfortunate events. I have walked along the demilitarized zone and stood in awe of two massive flagpoles, each bearing a Korean flag, one representing the North and the other the South; a harsh reminder that this reality still exists. I have visited the ancient capital of this magnificent country, amazed by relics and towers older than time and questioned how people that lived centuries ago could be as sophisticated, if not more, than we are today. But perhaps my favorite memories involve taking a stroll down my street, greeting both my neighbors and strangers alike, taking in all the smells and sounds, and truly appreciating Korea for allowing me to enjoy this wonderful, sometimes whimsical, way of life.
"We all have dreams to travel, but it costs a lot of money. We will work to make money to go to America, Australia, Japan, China, and so on." -Lexi, 13
One of my biggest concerns after graduation was money. I was going to start making payments on my loan six months from that point, whether I had a job or not. That is why I consider myself incredibly fortunate to not only be able to save money while living in Korea but have the opportunity to globe-trot as well.
Travel is so simple nowadays. Jump into a plane and in a few short hours, you arrive in a completely new world. Take a ferry to Japan, visit Taipei for a week or backpack through Southeast Asia. Korea makes all of this possible and more! The most beautiful adventures are the unexpected ones and you will be sure to find them during your time here.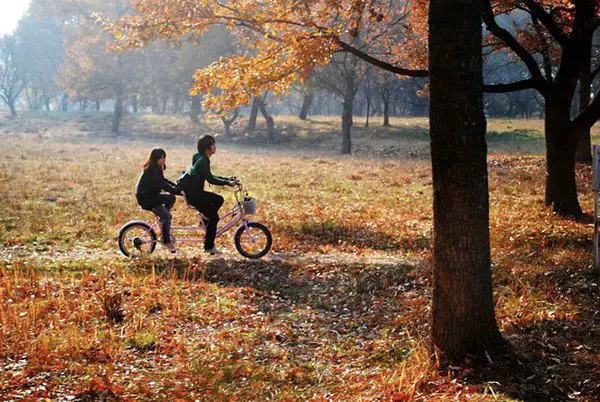 "We will be separated for a very long time but we can meet again as friends in a distant future." -Steve, 14
When first researching my option to teach in South Korea, I was unsure about the time commitment. If you are hesitant to sign a one year contract, I understand entirely; 365 days seemed like an eternity when I first left everything familiar back in America. While I do get homesick, I must say that my time has gone by remarkably fast. I have met amazing friends that have become like family and will have as much trouble saying goodbye to them as I did when I departed nine months ago.
Certainly, there have been times when I was tempted to take a long vacation and book a flight home for the week, then I realize that nothing would have changed. Truth be told, life will go on just the same wherever you call home, with or without you present. Yes, we get older and friends might get new jobs, new relationships or reach new milestones. But just because you're not congratulating them in person doesn't mean you do not care.
One of my biggest struggles while being away from friends and family is the idea that they might not know how grateful I am for their continued support and encouragement. I have said "I love you" to those I care about more in the last nine months than I may have my entire life. Being away makes it easy to realize how quickly you begin to miss those dearest to you; you truly appreciate how much they mean to you. I'm going to continue to say "I love you" more, even after I return, which I consider another gift from my time abroad that I will continue to cherish.
Pin for Later