Unlike other natural wonders in and around North America, such as Hawaii and Alaska, a cruise on the Sea of Cortez begins as a mystery. Before this trip last week, I'd never read about this sea that lies between mainland Mexico and Baja California, nor seen it on television.  People don't win trips on game shows to here, nor do you hear Sea of Cortez mentioned as being on top of bucket lists. I hold no preconceived notions of  learning to hula dance or see grizzly bears. Besides, neither Dave, nor I had ever been on a cruise.
Following a bus ride from Cabo, the Safari Endeavour, part of the Un-Cruise Adventures' fleet, cast off from La Paz just after sunset with 55 passengers plus crew. Overnight the ship sails towards the sea where we will spend the next seven days exploring its waters, unique landscapes and wildlife.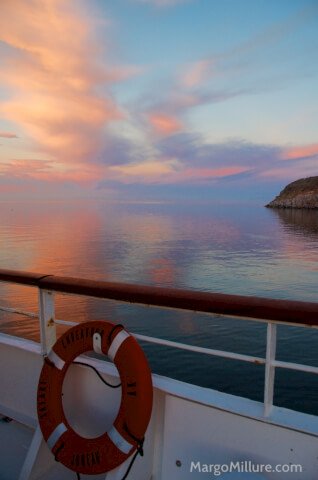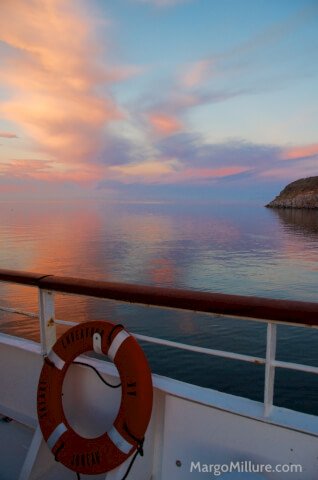 I don't find out the name of where we are  – Ensenada Grande – until later. Already things like island names barely seem to matter. Being both excited and on East Coast time, I am easily up before sunrise. As I watch predawn light play on a cloud, I am gratified to be allowed a first impression of the Sea of Cortez, spectacular, yet unbridled with precise expectation. I make a halfhearted vow to myself  – that I will get up at this time every day. (I will manage to do just that two more times.)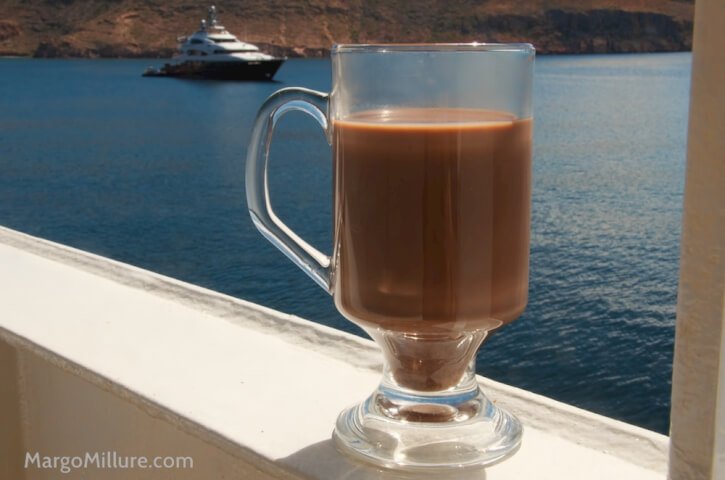 This first day it seems to be the collective goal of the crew to get us all in the water. Truthfully I find this mildly annoying. Although air temperatures generally rise to the mid-70s, the water temperatures are by no means tropical and swimmers require a wetsuit. I momentarily fear crew members are going to be a little too much like camp counselors for my taste, with their schedules and insistance, but really I have no reason to worry – this isn't an ordinary cruise ship. I don a wetsuit and jump in once, and can easily decide not to the next time. Upon our return to the boat we are greeted with Bailey's spiked hot chocolate and a turn in the hot tub. Consider me inducted. This is my idea of an adventure vacation.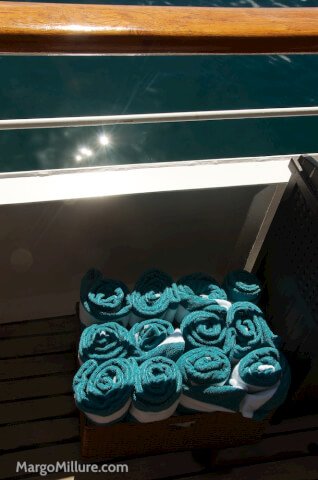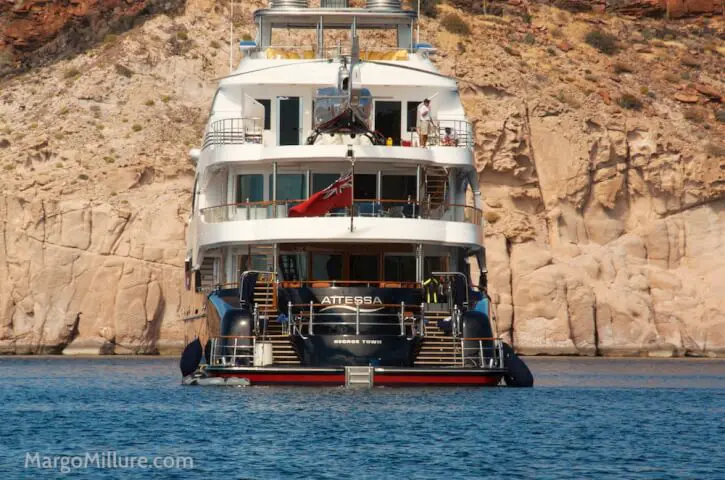 We share our cove with a yacht that would turn out to be the biggest vessel (besides our own) that we would spot all week. Except for a couple of campers on a beach and some fishermen in early morning silhouette, we would see less than 20 or so other humans for the entire week.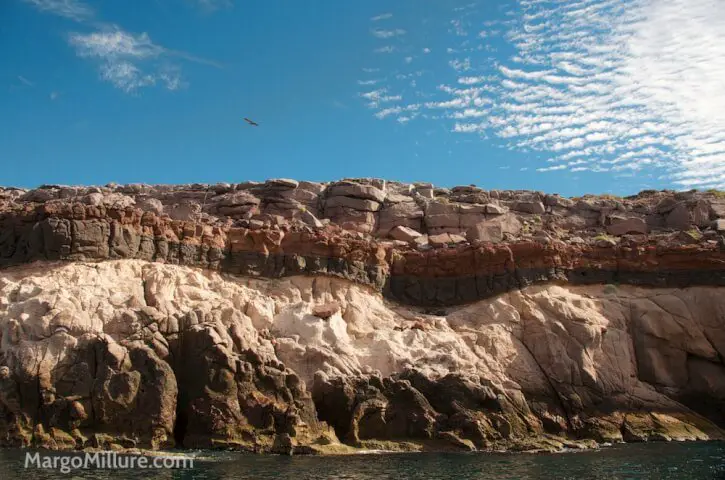 I opt for exploration via skiff in the afternoon to get a close up look at the the Sea of Cortez's bounty. Much like in the Southwestern United States, layers of rock tell the long geological story. The formation above reminds me of Neapolitan ice cream.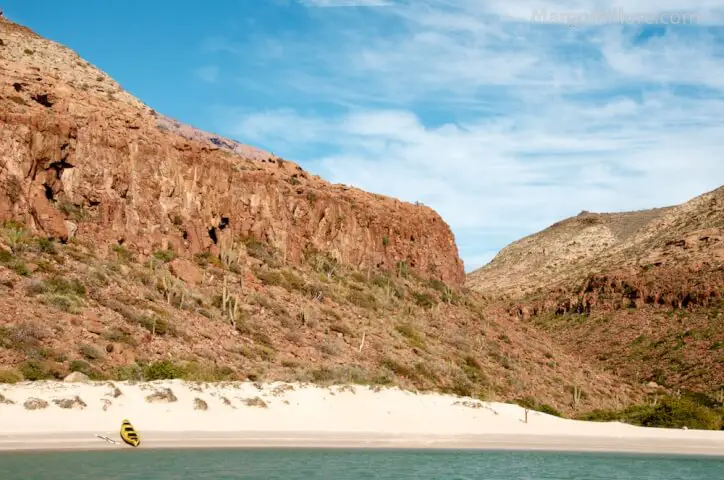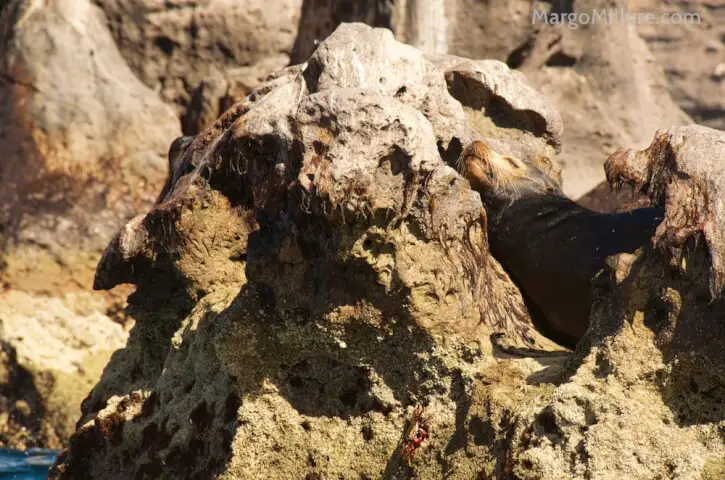 You know those "seals" you see performing at the circus? Not seals  – every last one of them, sea lions. From what I see this first day, besides being playful, performance animals, they also like sleeping on matching rocks in the sun. The red crab at the bottom of the shot is a red rock crab, affectionately known as a "Sally Lightfoot," because of its agility and speed.
At the end of day one, I feel more like a sea lion than a Sally Lightfoot.