Today we're going to visit the Piedmont Region of Italy…
I definitely feel the excitement. At the end of September a few Travel Belle friends and writers and I are going to be meeting in one of Belle-dom's favorite places: Italy!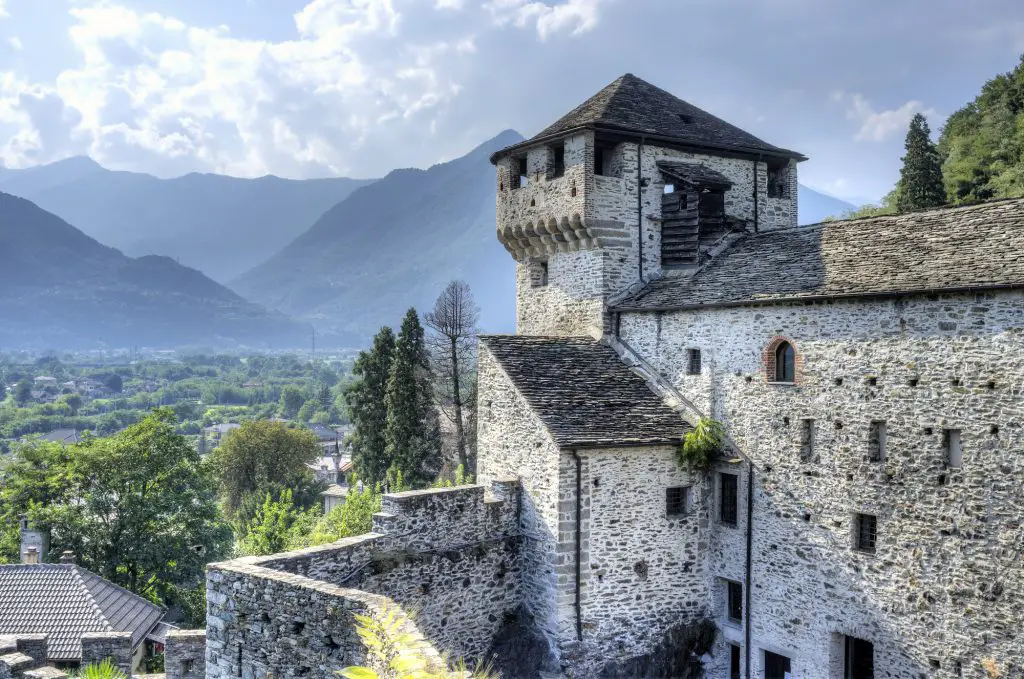 We are chipping in and renting a villa in the small medieval village of Vogogna, located in the eastern part of Italy's Piedmont region. Vogogna is one of those special places in Italy that is for the most part undiscovered by those outside of the country.
You may also like: Piedmont, Italy: A Food-Lover's Tour
My two daughter belles and I were in Vogogna for a few days this past July. Honestly, I've been sitting on my hands waiting until the right moment to share a bit about it with you.  
The town is just over 20 miles from the town of Stresa, a place some of you may be more familiar with, and  an easy one hour drive from Milan's Malpensa Airport.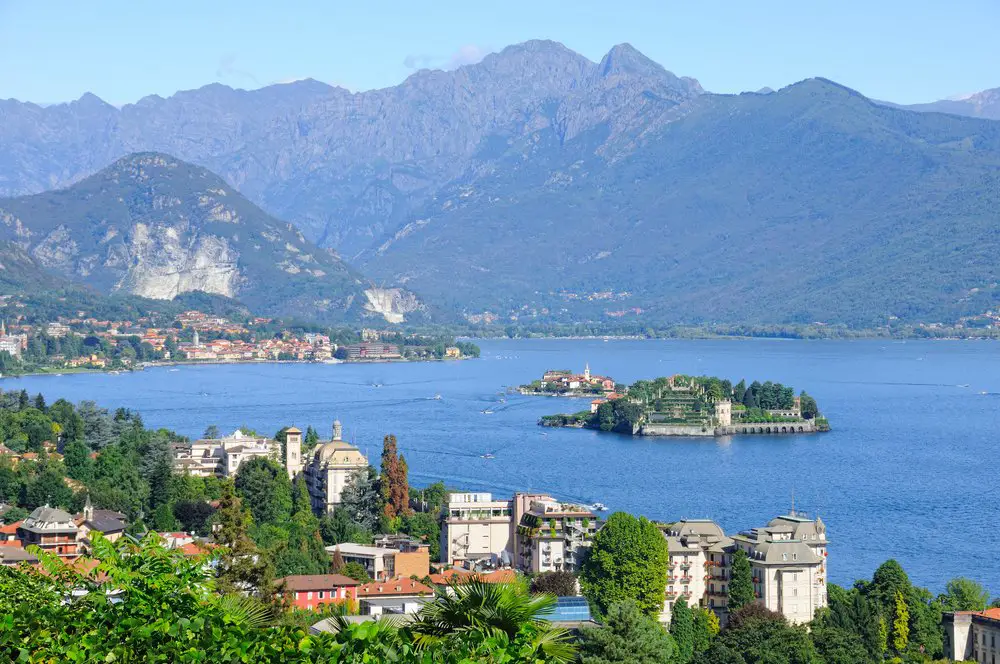 We traveled to Vogogna on the heels of a week of what I would call aggressive touring of Florence and Rome.
We were exhausted – okay, I was, anyway – and driving into the sparkling alpine air those feelings of overwhelm that accompany a visit  to such amazing cultural capitals immediately began to dissipate.
A hilarious entry into Vogogna. The kind that wasn't funny at the time.
In a nutshell: street narrower than hoped, failed attempt at K-turn in stick-shift rental car, rental car impossibly sideways on narrow street, cute Italian guy calling down to us from his balcony, cute Italian guy  comes down from balcony, he and flustered daughter belles direct me out of stick-shift rental car tight spot.
Cute Italian guy shows me where to park, cute Italian guy and daughter belles wait for me to park, cute Italian guy helps us carry our not insignificant amount of luggage to front door of inn.
You may also like: Flirty Italian Phrases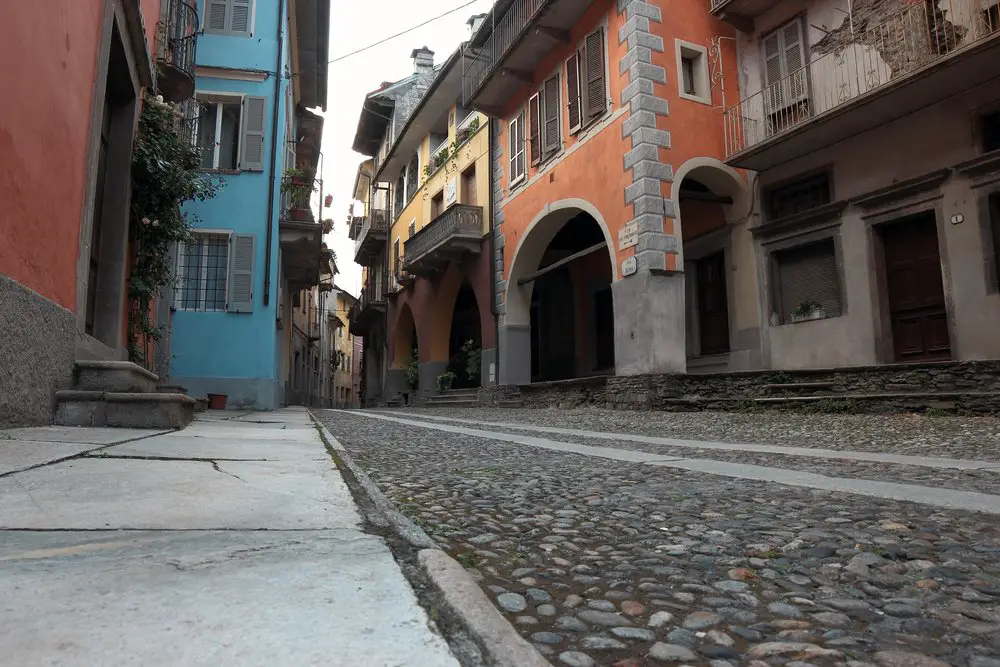 And now back to Vogogna
Americans we are, and having been in steamy hot Florence and Rome, that first night we were concerned about our hotel not having air conditioning.
We needn't have been.
Located in the cool medieval walls of our inn, with windows left open and  curtains billowing, we slept like contended baby contessas.
Our hotel, Palazzo del Gabelliere, possesses a chic simplicity. Nicole, the innkeeper, is helpful and efficient, and has done a fine job thinking of everything when it comes to the guest experience.
Our room was up several flights of stairs, on the top floor, and no, there was not a ye old elevator.
But our room was clean and extremely comfortable, with elegant design elements that remained in harmony with the 11th century structure. (and there was an amazing view out our window over Vogogna's rooftops.)
Luxurious bed and linens? Check. Great bathroom with excellent shower? Check.
Although breakfast is not served, in the common living area there is a self serve coffee machine (if I ever win the lottery, I'm buying one of these things.) Assuring that no one starves, a selection of prepackaged pastries is left in the room.
Those thick old walls don't make for internet service in the guest rooms, but good wireless service is available in the common area.
Because Travel Belles like being oriented
The villa where we are staying during our upcoming September visit is right next door to Palazzo del Gabelliere.  Nicole actually operates a charming gift shop that is located adjacent to the inn, in a closed-off first floor room of our rental villa. Yes, we did a little shopping.
Vogogna is perfect for strolling with its cobblestoned main street lined with colorful, centuries old buildings;  quiet except for the sounds of daily living made by the town's approximately 1700 residents.
A bike coming up from behind can be discerned without having to turn your head, and then there's the delightful chatter among neighbors and dog walkers, while well- cared for cats eye you suspiciously. The heightened timbre of Italian voices meld together on market day.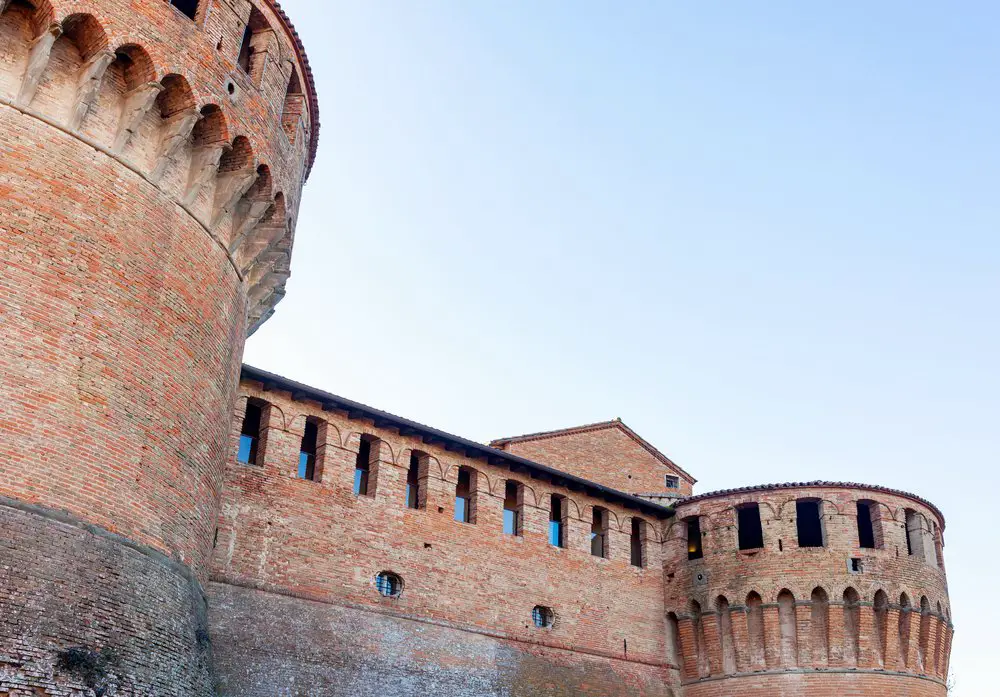 Vogogna's Visconti Castle looms amicably above town, where from one evening just after sunset the sounds of a student band playing the themes from Dirty Dancing, Star Wars and a James Bond medley wafted down over the village. On the way back to our hotel, the daughter belles danced down the stairs.
Perhaps the most important advance team discovery
That the restaurant Vecchio Borgho was located a scant 5 minute walk from Gabelliere is not the reason we ate there all three evenings.
Our reasons for our ongoing patronage were the combination of food, incredibly friendly service and charming atmosphere; and besides, I've had my mind partially on Piedmont cheeses and delicious seafood dishes ever since eating there.
There's a sublime outdoor patio where I'm hoping we'll spend some time next visit, and  eat lunch (a bargain) or a dinner or two when we are there.
You may also like: Hiking In Piedmont
We would have been wonderfully content spending even more time strolling and hiking in and around Vogogna and frequenting Vecchio Borgho. However you'll probably be glad to know there are plenty of fun and fascinating things to do in Italy's Piedmont.
But we'll save that for another day.
Who knows of other special little towns or places that fall in to the category of  "undiscovered" that you would like to share or visit someday? (Who knows? Maybe we'll go there next!)
Pin For Later