Editor's Note: Our friend, Gina, recently wrote in to tell us about a fabulous visit to Northern California to the Carmel/Big Sur area.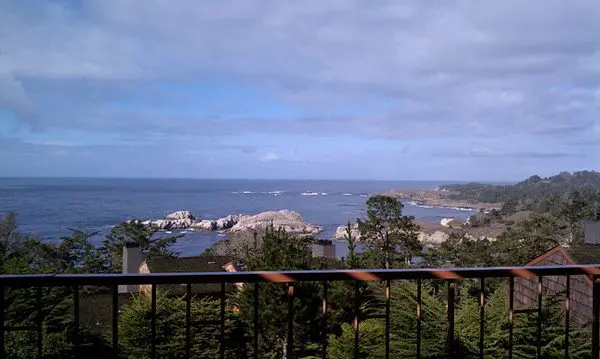 On our road trip back from a friend's wedding in Palo Alto, my boyfriend and I decided to drive along the much more scenic route of Highway 1 back down the coastline of northern California. There we found one of the most beautiful places on earth: Big Sur.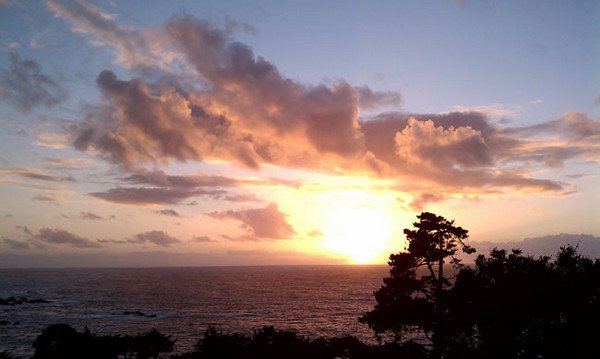 Overlooking the coast, the Highlands Inn was recently acquired by Hyatt and has been renamed the Hyatt Carmel Highlands. For decades the historic inn has been frequented by artists, photographers, writers, and just about anyone looking for a major refuge from the city. Both of us being both from Los Angeles, it was exactly what we needed.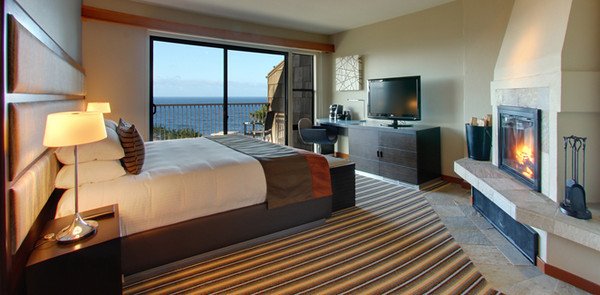 The rooms, many of which look like cabins from the outside, are built-in layers into the secluded hills of the property. Our ocean-view suite lodge came equipped w/a fireplace,  jacuzzi, and full-size kitchen and offered stunning views of the Pacific. The oceanfront restaurant overlooked Monterey beach and had great food, wine, and service. If the weather had been just a little less rainy, maybe we would have actually left our room more…
* First two photographs by Gina Mom© and photo of room from destination's website.

Pin for Later