In November, I attended a lovely Thanksgiving dinner in St. Petersburg, Russia.
An American friend-of-a-friend hosted, and invited 20 of his closest Russian friends. His apartment, right off of the central Nevsky Prospect, was beautiful and the turkey, stuffing and pumpkin pie, fabulous.
What made my evening complete, however, was the very handsome, blue-eyed and blonde-haired Russian man sitting next to me.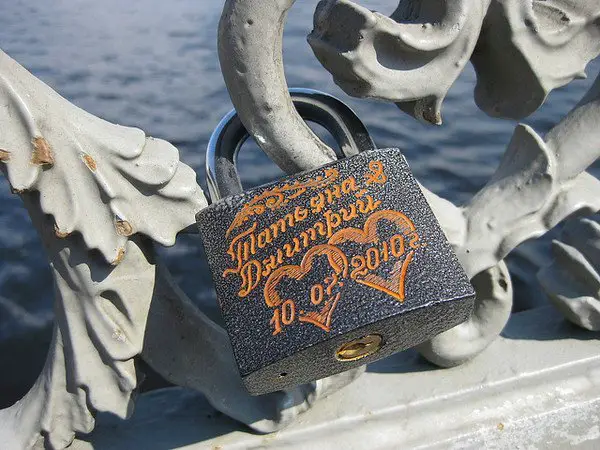 His name was Alexander and he managed a software company. Though protesting that his English was terrible it was actually excellent. He was superbly dressed, in a well-made knit sweater and fitted khakis.
Throughout the meal he courteously translated the dozens of vodka and champagne toasts for me. He repeatedly asked if there was anything he could get me. When I poured myself water or tea, he stopped my hand, and insisted. "Please, allow me."
He offered me a ride home. As we were leaving, he said, "May I help you?" and gently put my coat on for me. He drove me home, stopping along the way to show me beautiful, out-of-the-way buildings that were part of the St. Petersburg State University.
He asked me if I liked to travel, and then followed up with, "Where is the loveliest place you have ever been?" I told him about the cloud forests of Costa Rica, the countryside of Ireland, and a mountain town on the coast of Turkey.
He told me about a tranquil village outside of St. Petersburg, surrounded by barren, snowy fields. When we pulled up to my building, he watched and made sure I safely made it to my door.
Were I to call up my girlfriends in New York City, I know their eye-rolling reaction already: "So slick! What a player! A charmer!" Such modern chivalry, complimentary behavior is viewed with suspicion – a cynical "He's only acting this way to trying to get into your pants," attitude.
How could I begin to explain that he's actually just acting like a typical Russian man?
Not just an aberration for the nightlife in St. Petersburg
You may also like: Nightlife In St. Petersburg
I'm a recent graduate of a typical East Coast American college-dating scene. College men tend to think they're being courteous if they buy you an omelet the morning after sleeping with you. Don't even think about coffee.
While I've been in St. Petersburg, I've found many of the Western European and American expatriate men here are not very different. Perhaps they'll take me to a nice Georgian restaurant instead of a discount beer bar, but the concept of wooing, courtship and innocent complimenting is more or less absent.
None of the "So where is the loveliest place you've ever been?" but a lot of looking me up and down and "You're so sexy, how about another drink?"
My Russian girlfriends here, however, have a different perspective.
"A real Russian woman only pays for chocolate and stockings," one stylish young friend of mine declared, horrified by the concept of splitting a dinner bill half and half. "I only trust a man who is happy to take care of me."
You may also like: Flirty Italian Phrases To Seduce An Italian Man
She has a point. Gently taking my coat on and off, opening the car door, pouring me tea — all of it feels lovely, calm, even faintly, endearingly, sweetly old-fashioned. Watching dozens of Russian couples kiss on the metro escalators (it's a common St. Petersburg pastime), I'm constantly struck by the tender way Russian men hold the women's faces in their hands.
"I heard that if I were to hold a door open for a woman in New York, she would consider it sexist," said a Russian date once, as he helped me into my coat. "Is this true?"
I paused. "Some women won't mind, but some might get offended — 'what, you don't think I can open a door for myself?' kind of thing."
I paused again. "Some women find it nice though."
At times, it's a bit maddening. When a sink broke at work, all my female Russian colleagues refused to give it a passing glance. "Get a man to look at it," they insisted, as water flooded over onto the floor.
Modern chivalry and romance exists
Still, another Russian girlfriend summed it up rather perfectly: "There should never be an excuse for a man not to make an effort, and for a woman not to ask for it."
As I continue my romantic adventures in St. Petersburg, I keep her words firmly in my mind.
Whether I'm at the popular smoky expat bar The Other Side, at a jazz concert at the stylish Ulitsa Rubinsteina, strolling the glamorous St Isaac's square, dining in an expensive underground Georgian restaurant, dancing at the trendy DJ bar RadioBaby or kissing next to the canal by the Church on Spilled Blood, I allow myself to expect effort from the man I'm with.
You may also like: A Rome Romance Photo Essay
Simply put, I expect breakfast the next morning. And in St. Petersburg, breakfast is blinis with jam and cheese, toast with butter and red caviar, smoked salmon and delicate black tea.
* Photo by achimh
Pin For Later