There are several places in Italy that are very famous for their beautiful streets, historic buildings and of course for some very tasty Italian wines, dishes and delicacies. Who hasn't heard of the most famous Italian cities of Florence, Rome, or Milan? But Italy is much more than that. There are many little hidden gems all over Italy ready to be explored. So if you are looking for secret Italian alleys, charming squares and romantic walks, keep reading in order to get some travel inspiration for your next Italian adventure.
Marzamemi, Sicily
Marzamemi is part of Syracuse and it is a tiny Sicilian village located on the south coast of Sicily. Marzamemi has only a few hundred residents but this might be one of the things that make this town so atmospheric and charming.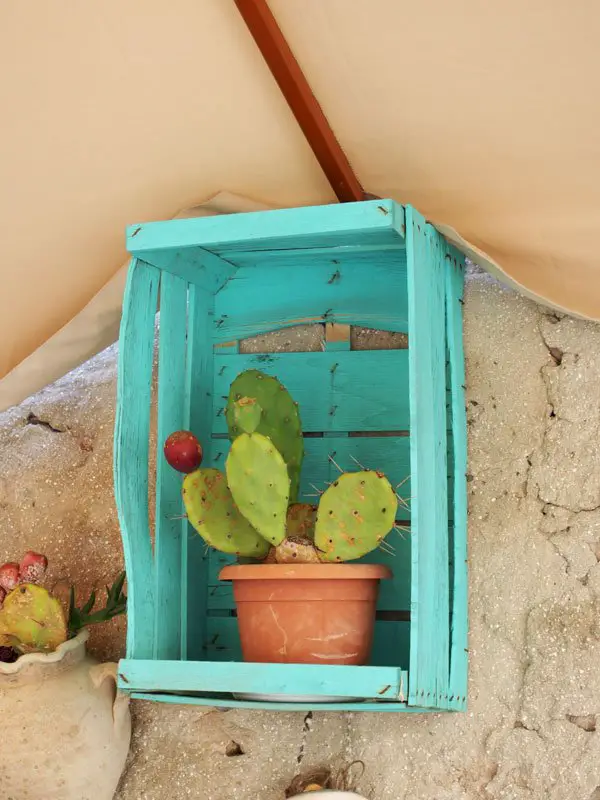 If you love being surrounded by crowds head there in August. However, be prepared for really crowded places and packed beaches. If you want to avoid the crowds (something I would recommend) travel there in June or early July or September.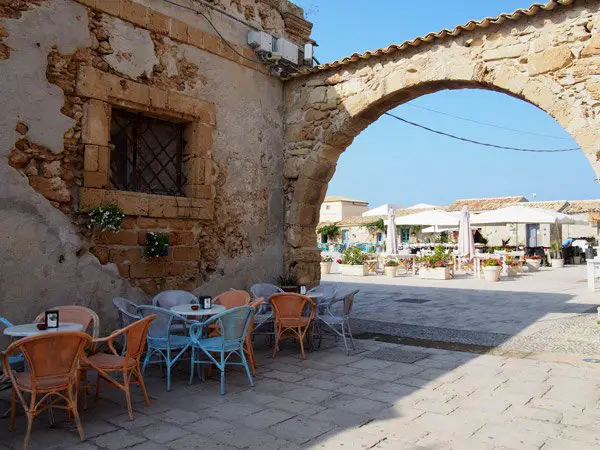 But what is so special about Marzamemi? The answer is Piazza Regina Margherita, a hassle-free square, or piazza as Italians call it, surrounded by typical Italian cafes and restaurants. This extremely pretty square, literally located a few steps away from the sea, is one of the most cosy and photogenic squares in Italy. It could fit perfectly into an old Italian film set from the 80s or 90s.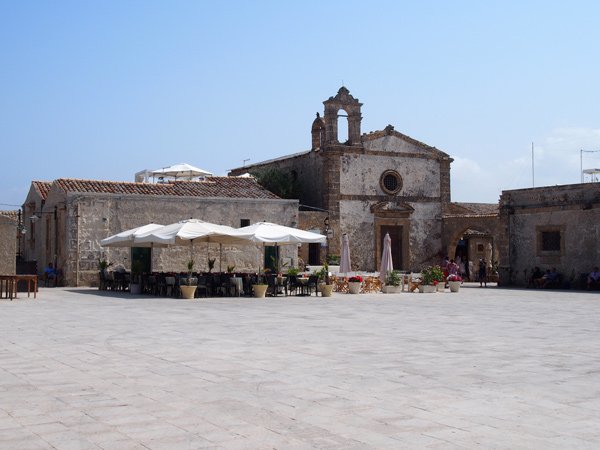 There is hardly something more Italian that a stroll around Marzamemi on a warm summer evening! The only thing that can make the entire experience even more Italian is what Italy is famous for, some yummy Italian food and wine!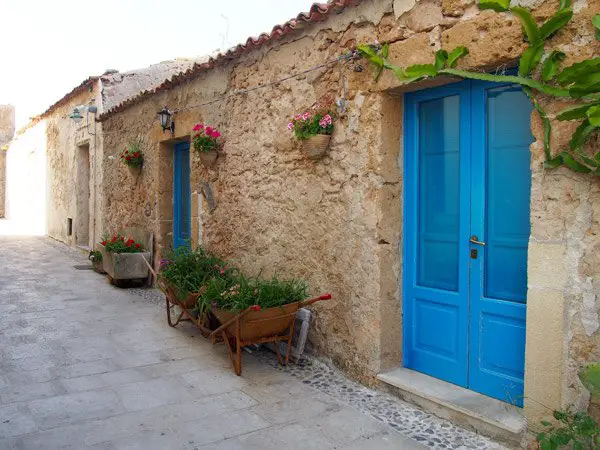 The area is known for its fishing heritage so it is all about beautiful sea views, fishing boats and above all seafood! It is actually said that even the name of the town means Turtle Bay in Arabic. Therefore, if you are a fish lover you can't visit Marzamemi without tasting some fresh fish or other seafood delicacies at Cortile Arabo.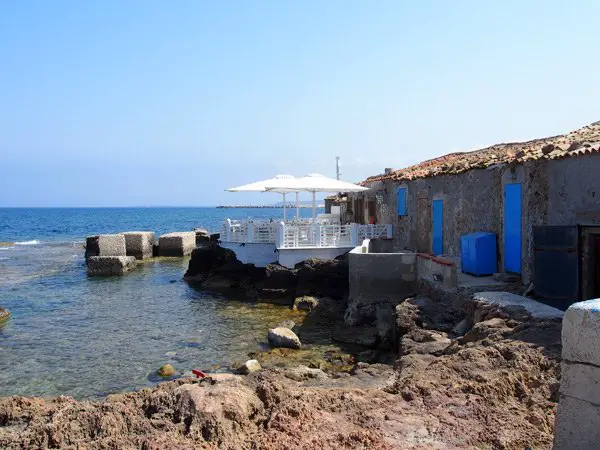 On the other hand if you feel like enjoying a refreshing granita (the best I've ever had) or some alternative Sicilian dishes accompanied with some local Italian wine try Liccamuciula, a super cute restaurant, store and bookshop located exactly on the beautiful square.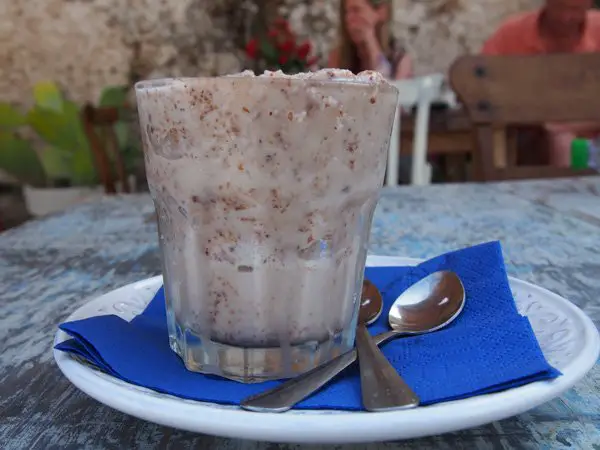 When it comes to historic buildings and sites, once again it is all about fish! One of the town's most famous sites is the 'Tonnara di Marzamemi', an important old tuna factory of Italy. Nowadays, the factory is not operational but tourists have the chance to visit it or even stay there in order to sense some of its old glory.
Pienza, Tuscany
If Marzamemi would fit perfectly into an old Italian film set from the 80s or 90s, then Pienza could definitely be the perfect film set for a glorious medieval movie. No wonder why many well-known movies have been filmed around Pienza.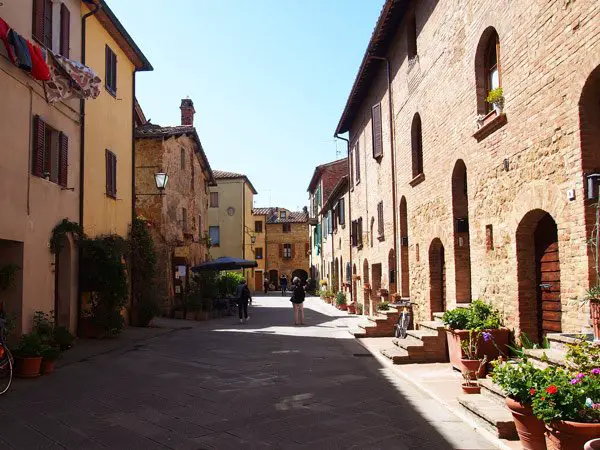 The town of Pienza is located in the heart of Tuscany, not far from the famous town of San Gimignano and other very famous Tuscan destinations. Although many movies were filmed in the surroundings of Pienza, luckily the actual old town of Pienza is still less popular among tourists. This is why you can really enjoy nice walks without worrying too much about tourist masses or someone photobombing your photo.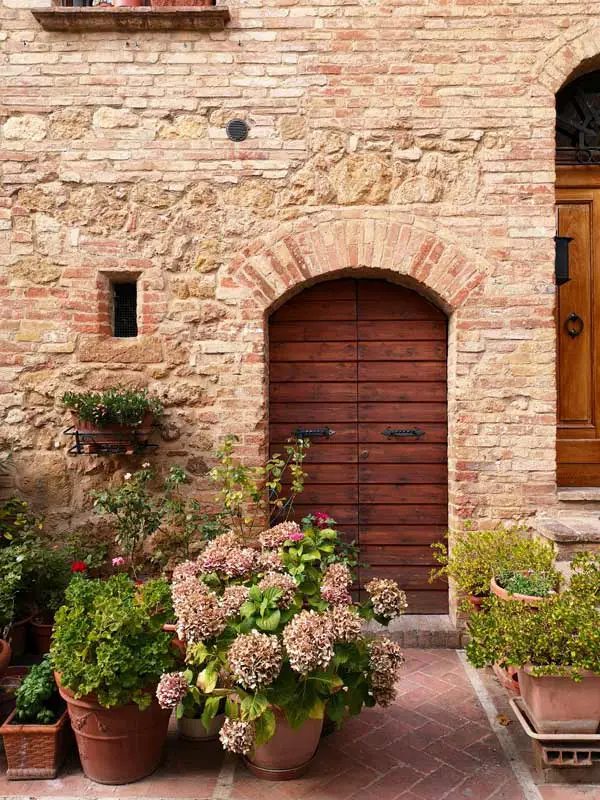 You will hardly find a cuter town than Pienza. And that's kind of official if you think that Pienza is declared as one of UNESCO's World Heritage Sites. The town is actually considered to be one of the very first urban planning projects. So calling Pienza the ideal Italian city wouldn't be so exaggerated after all!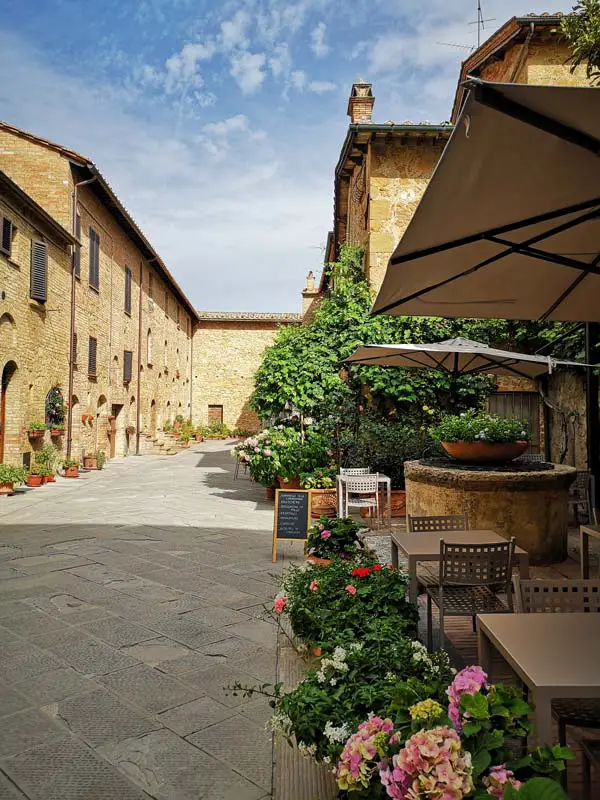 Since it is considered an ideal city, Pienza is of course beautiful all year round. However late spring, early autumn and summer are the best seasons to visit Pienza, especially if you want to take advantage of warm Italian days and to be sure that all the little cute cafes and restaurants will be open.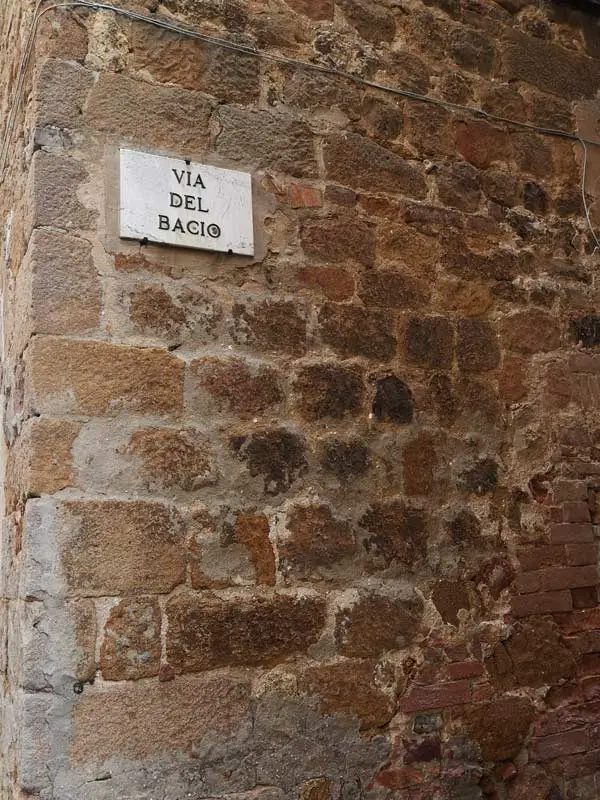 There are a few things not to be missed in Pienza. First of all, the town itself! Pienza and its little alleys are mostly car free. This in reality means relaxing strolls around the town. And those who still believe in love or romance like me, will definitely enjoy walking down Via dell' amore (love street), Via del bacio (kissing street) or even Via della fortuna (lucky street).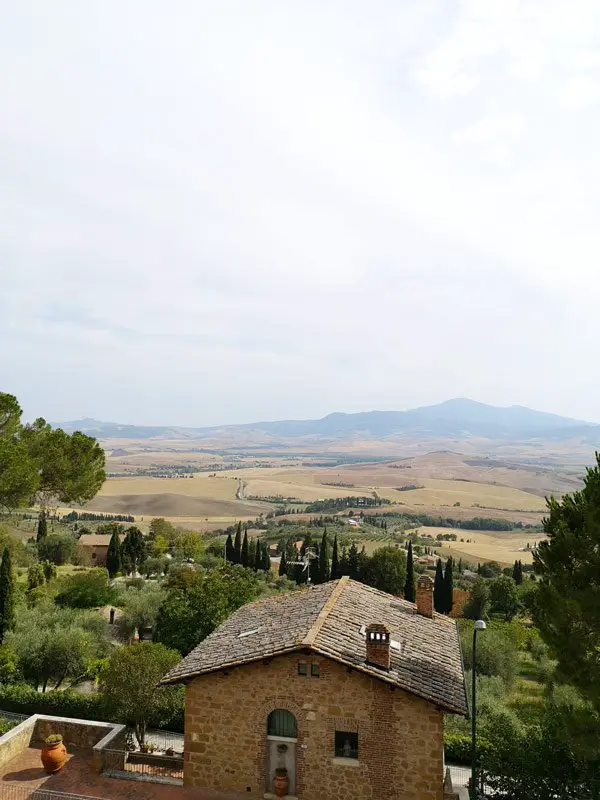 Indeed the little cobbled alleys are very charming but this doesn't mean that the view is not equally stunning. While walking around this beautiful town you will be impressed by the beautiful views of Val d'Orcia, which is one of the most picturesque parts of Tuscany. So make sure you have your phone or camera in hand to capture these dazzling views.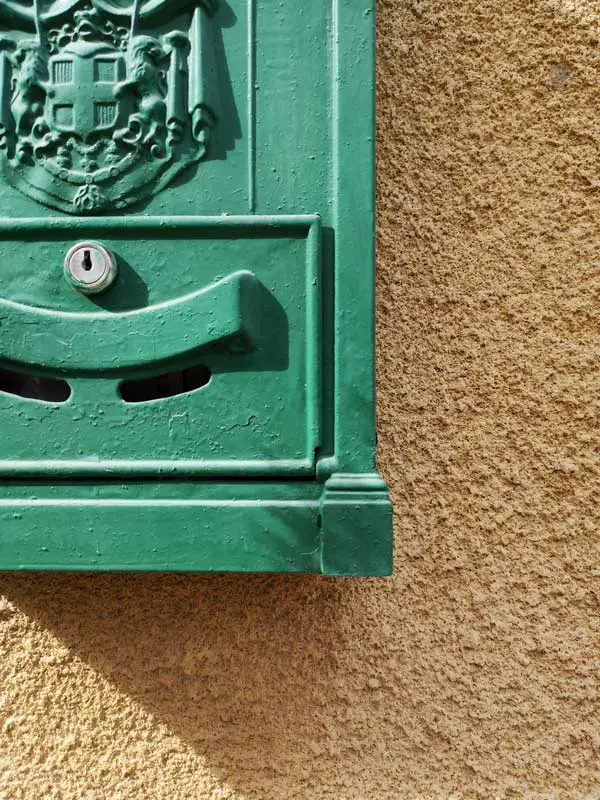 Apart from the typical Tuscan views make sure you will also enjoy the typical Tuscan food and wine. Tuscany is known for its yummy food and wine so nibbling some pecorino cheese and drinking some red wine is a must. There are a few places to do so but one of the most beautiful is 'Piccolomini Caffé' where guests can enjoy a selection of cheeses and local Mortadella. The highlight of this place is the little secret terrace overlooking Largo della Chiocarella.  A glass of wine on this terrace will transport you back in time. And you get to dine on one of the smallest Italian squares!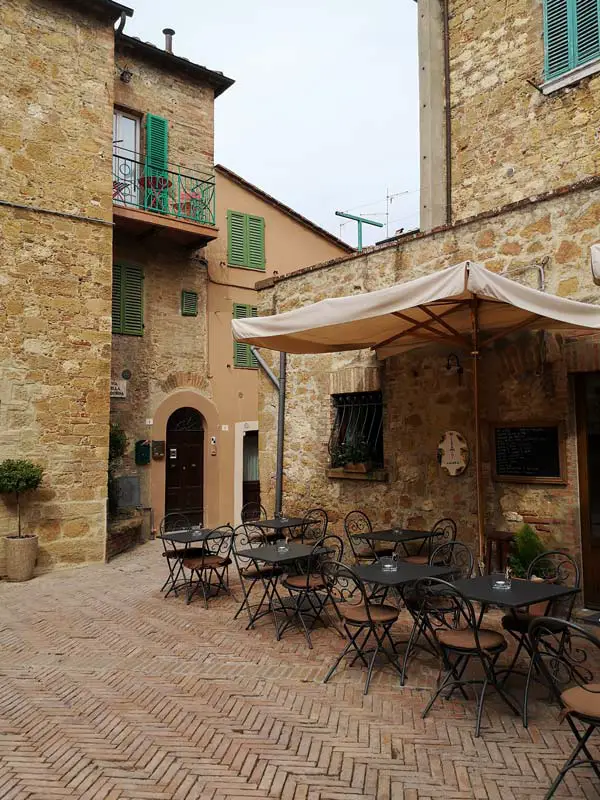 If on the other hand, you can't cope with the extreme heat (Italy can be really warm during summer months) and you fancy something more refreshing, make a stop at 'Buon Gusto Gelateria'. This is where you will find delicious freshly squeezed juices and really interesting ice cream combinations.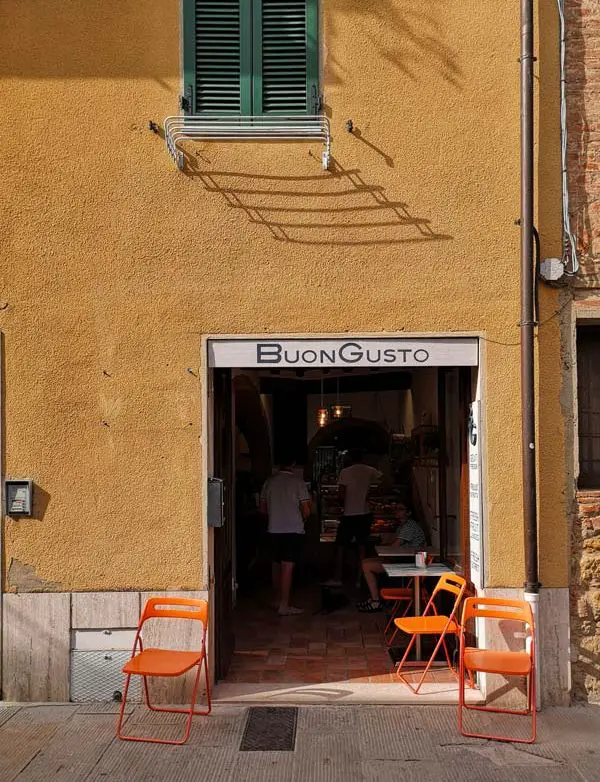 Caldaro, South Tyrol
If you are a wine lover, or if you are up for a short break in nature, this is a place you have to visit! The full name of this quiet village on the north of Italy is 'Caldaro sulla Strada del vino'. It means 'Caldaro on the wine road'. So yes, you guessed right, in Caldaro you can find amazing wine and gorgeous vineyards.
Vineyards are the protagonists and depending on the season, they bring their own natural palette to Caldaro; from vivid green to yellow, red gold and brown. The best time to enjoy the vineyards is late spring or summer as everything is super green, sunny and warm. However, autumn in the vineyards can be a real feast for the eyes. And it is not only the vineyards that are tremendously colourful. It is the entire area that turns into an endless sea of red, gold and yellow. A walk around Castelvecchio or Altenburg area can be inspiring and relaxing thanks to the warmth of the autumn colours together with magnificent views, mini waterfalls and secret paths in the woods.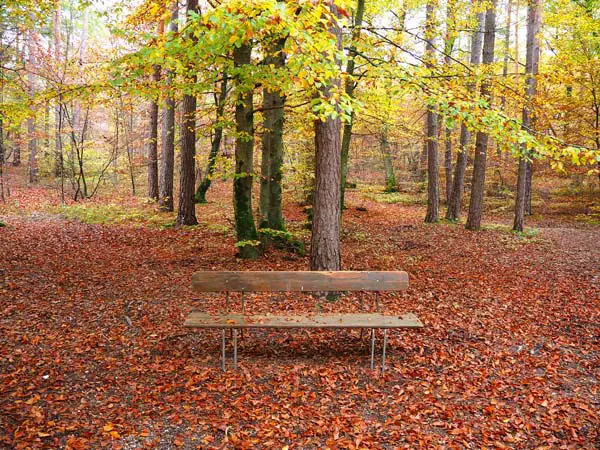 And since Caldaro is full of vineyards, it would be impossible not to point out that the one thing you should have in Caldaro is a glass of wine. You can do so at Cantina Kaltern's winecenter where you will find a selection of local wines and delicacies, or at some local bars and shops such as Enoteca Battisti or Caldarum Enoteca. Alternatively, don't hesitate to visit one of the most interesting wine estates of the region, Manincor. Manincor wine estate is located near the lake and it is one of the few biodynamic wineries of the region.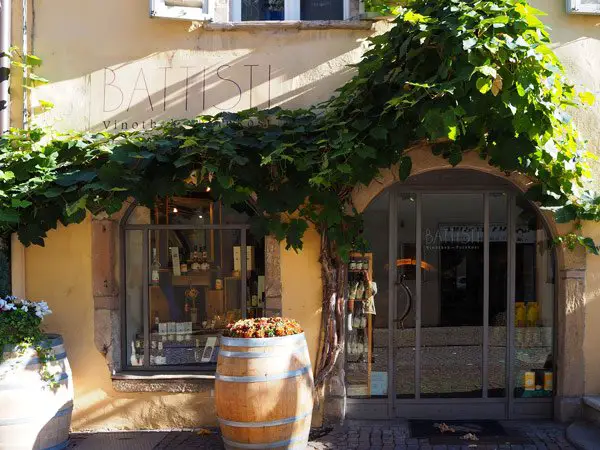 But it is not all about wine. Caldaro has something that not many Italian towns or villages have; an interesting mixture of cultures, traditions and languages. So don't be surprised if you hear some German, or even Ladin (a local dialect that is spoken in South Tyrol). The local cuisine is full of exciting combinations too. Mediterranean flavours, Austrian traditions and typical Italian food coexist and create a very exciting outcome that appeals to everyone; meat lovers, risotto lovers, vegetable lovers and of course those who have a sweet tooth!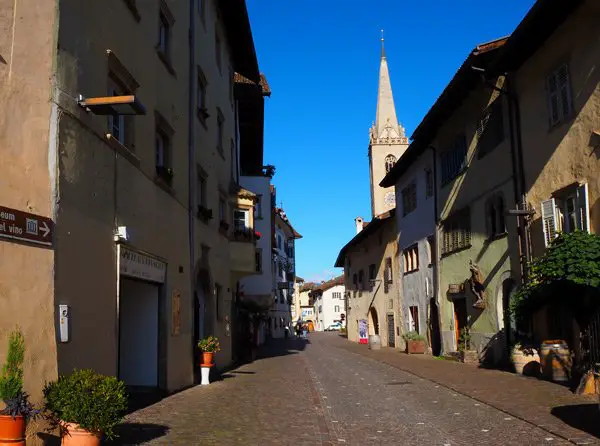 Knödel is a type of dumplings and it is a local dish that you should try. If you are a meat lover you will particularly enjoy autumn in Caldaro as you can find really delicious roasted, stewed or grilled venison dishes. Autumn is also one of the best seasons to visit Caldaro if you are a dessert lover. Head to the main square of Caldaro, to taste the famous 'chestnut heart', a typical dessert with cream, chocolate and chestnuts. In spring, don't miss the asparagus season as most local restaurants include asparagus in their menu. No matter the season, book a table at Ristorante Ritterhof or Seehof Keller in order to try local dishes. For romantic summer dinners by the lake try The Seehotel Ambach Restaurant.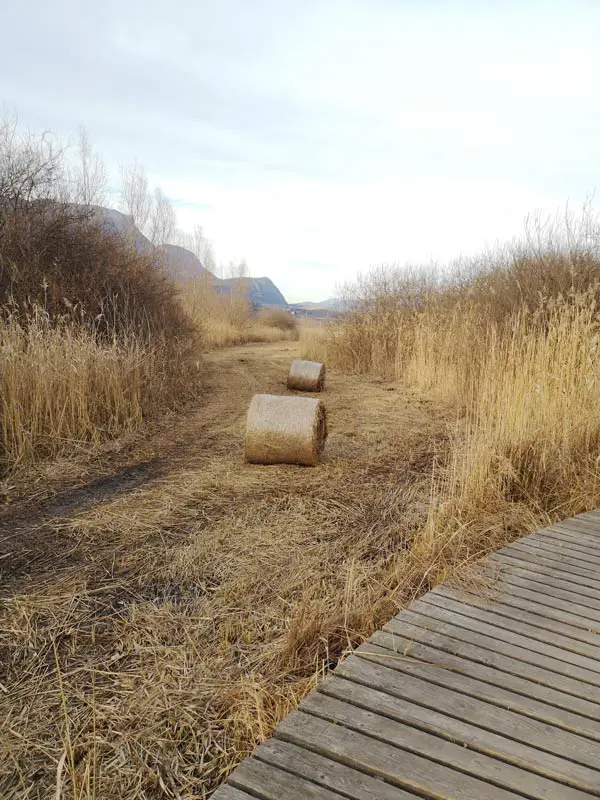 Apart from food and wine, one of the main attractions is Caldaro lake. On a hot day you can go for a swim, have a 'Hugo' a typical aperitivo made with sparkling wine, elderflower syrup and mint leaves, or simply enjoy a yoga session by the lake. If you are sporty enough, you will definitely enjoy cycling around the lake or hiking up the Dolomites, a designated UNESCO World Heritage Site.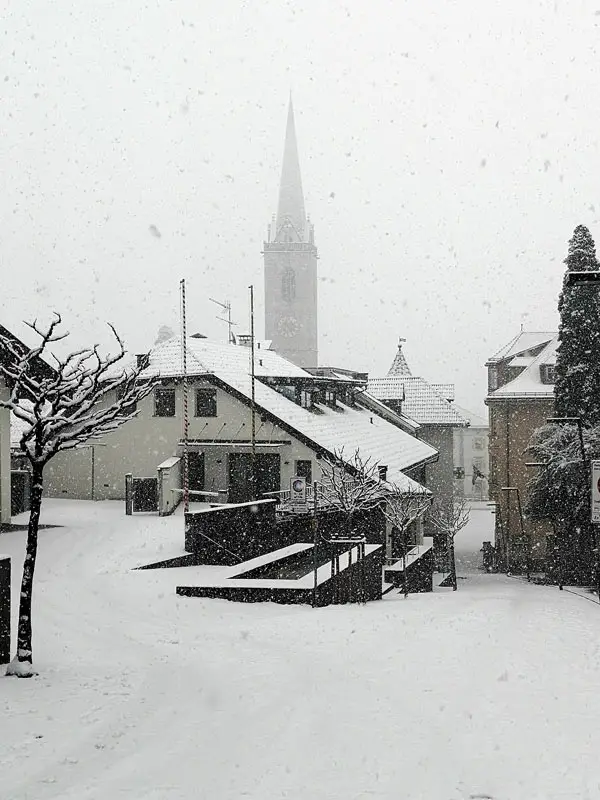 In winter, the lake might be cold or frozen but the village of Caldaro is transformed into one of the most picturesque Italian villages. The entire centre of the village is decorated by dozens of Christmas trees and there is even a mini Christmas market! Let's not forget the beautiful view of the Dolomites covered in snow. So it is worth a visit!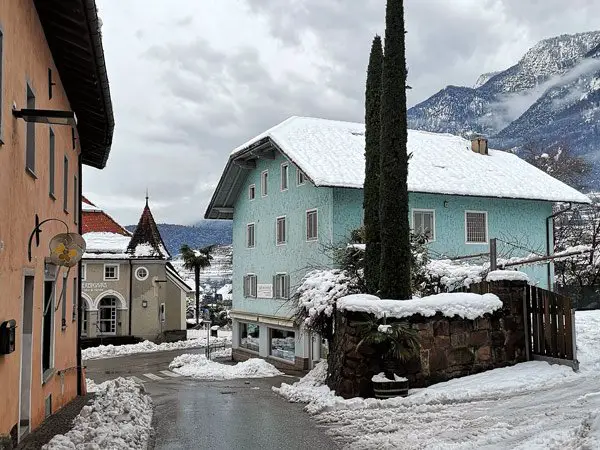 No matter when you will decide to visit Caldaro, there will always be tasty food, good wine and a beautiful landscape ready to be explored!