As a travel blogger, I travel lots. It's basically in my 'job description'.
But the difference is – when I travel I need to take not juts enough clothing and shoes to last however long, but also my entire home office consisting mainly of my two Macs (Air and Pro), iPhone and an iPad.
Needless to say, all of these are not very cheap items, so I never take they safe packing too lightly.
However, I can't stand carrying too much stuff with me also, because I need some room left. I always bring at least one thing from my travels to decorate my home and remind me and the family of all the amazing places in the world!
This is why I feel all the travel belles need to know about the new Tortuga backpack, which they call Homebase.
Designed for a lot of stuff, easily extractable at security check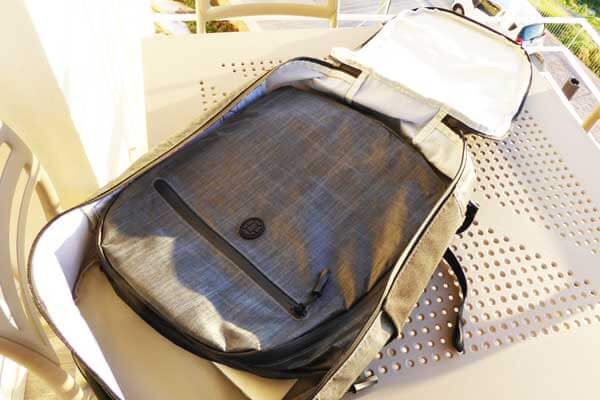 Tortuga is a carry-on that can hold a lot of different things. Tidily.
Usually, backpacks present an issue of security checks as it takes some time and skill to take laptops, phones, passports and more quickly, so that you don't hear a heavy and frustrated breathing of the next passenger in the queue down you neck.
Given its neat compartments, and the fact that it opens like a suitcase, you can retrieve everything very quickly and then pack everything as it was.
Minimalist, stylish and very useful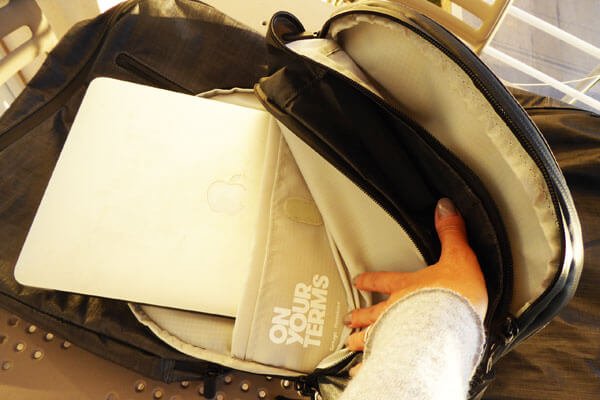 The bag has a very clean, almost minimalist look. But it's not just its tidy rectangular shape, but also its silver grey shiny color that make it stand out and blend in simultaneously, depending on what you want on the trip, I guess!
There is a padded middle compartment for secure laptop transport, and its padded sleeve (secured by Velco) is ideal for tablets or smaller laptops.
Additionally, you phone, headphones or other smaller items, which are usually hard to find, can be stored in a separate cascading compartment.
Passports, tickets and keys also have their own special places in the bag, so no more panic at the airport of forgetting something important!
Light but water-resistant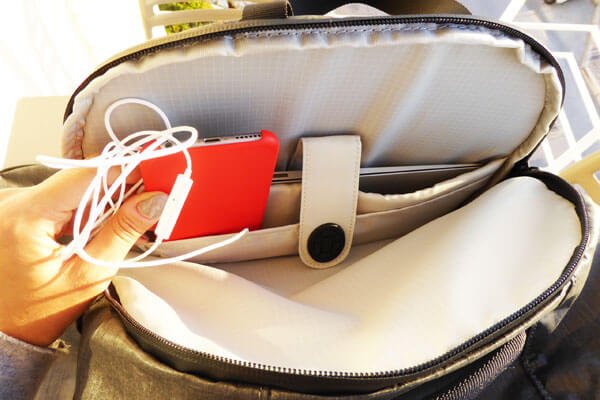 The bag has a greyish shine to it, as it is made of a water-resistant material (needless to say, practical in most types of travel) called sailcloth.
This is why, I suspect, the backpack is so light – just over two pounds in weight – as its material doesn't need any additional layers to protect your belongings from water.
Separate dirty and clean clothes
Inside your new backpack you will also find something called a packing cube. It is made for your clothes.
Its double-zippered sides work perfectly for packing clean clothes in one side and dirty ones on the other.
No need for any extra bags or smelling sweating tops and bottoms to figure out which ones are clean. No more grossness!
Use it at the destination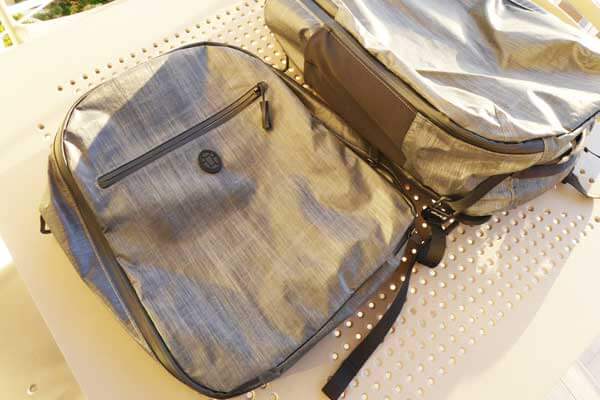 The packing cube can also be used at your destination. Instead of carrying a separate bag unpack the cube with clothes, and you are ready for exploring any city.
There is also a separate small bag, which could be used if you don't care too much about matching it to your outfit!
A neat feature that keeps it clean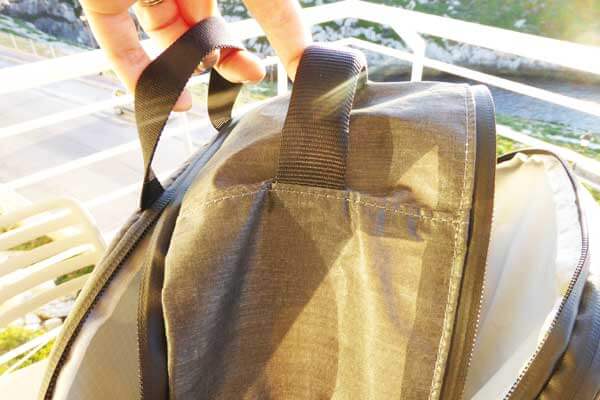 As a frequent traveller you will know only too well how hard it is to keep the backpack clean from the airport's grim toilet floors! To hang a fully packed backpack on a hook in a bathroom is practically impossible, so I'm not even sure why those handles existed.
Until, I saw that Tortuga Homebase added one additional handle. Now, this is a seemingly simple feature, but it does offer a safe passage of your bag through even the filthiest of airports (Saigon Domestic Airport springs to mind)!
Like a new pair of expensive shoes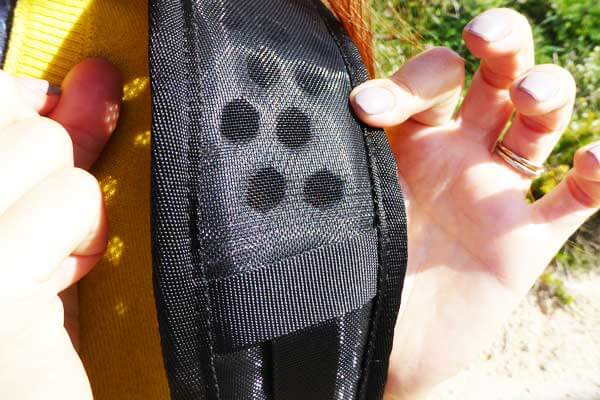 The shoulder straps are padded differently – with hard bubbles – from most other backpacks. This makes them less comfortable at the beginning.
But as the time went they became less hard and the only experience I can compare this is to that of purchasing a very expensive new pair of shoes, which you just know will hurt your feet a bit these first few times you wear them.
But after a few security checks – it will finally reveal its magic to you. It's totally worth the wait!