No matter where you are visiting there is no better way to immerse yourself in the local culture than by visiting a market. It is here that a given culture does you the favor of turning itself inside out for you. Usually held right in the middle of town you can easily discover all aspects of a society: its colors, people, food, language and ways of doing business.
In Provence, as well as throughout much of France, each town has a traditional market day. I always encourage people to plan their visits to Provence around these schedules. Among the larger markets I definitely recommend the Saturday market in Apt and any market in Aix en Provence. In Aix there are different markets held around town almost every day of the week.
Plan your market visits in the morning, as most of them are gone by midday. That said, also plan on sticking around in the afternoon for when the market stalls are gone or to return to the most beautiful towns another day. Architecture and the feeling of large open squares, seem to be the only aspects of a town's culture that are hidden on market days. Visiting a particular town only on market day, it can be hard to see all the beautiful buildings.
In honor of #FriFotos, the following photographs are of  things I like to notice, ogle and often and buy at Provencal markets. They are all either easy to pack or consume on the spot! (In case you haven't guessed, the theme this month for #FriFotos is "markets.")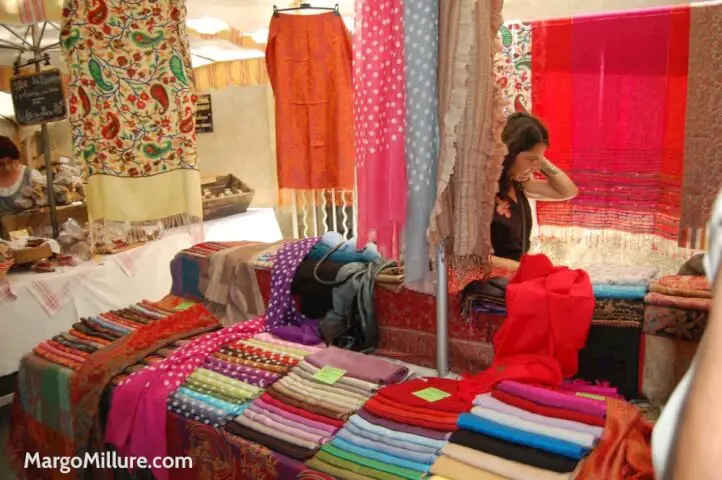 Scarves
At the market you can be inspired by color. You may even learn how to dress. I didn't buy one of those polka dotted scarves pictured above and I regret it! But I did learn how to say "polka dots" in French. (à pois or à petits pois)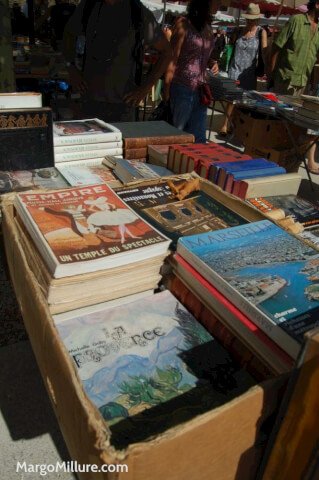 Books
You can find out what people read or what they put on their coffee tables. I love bringing home a flat picture book like one of these that will pack easily.that I can attempt to read.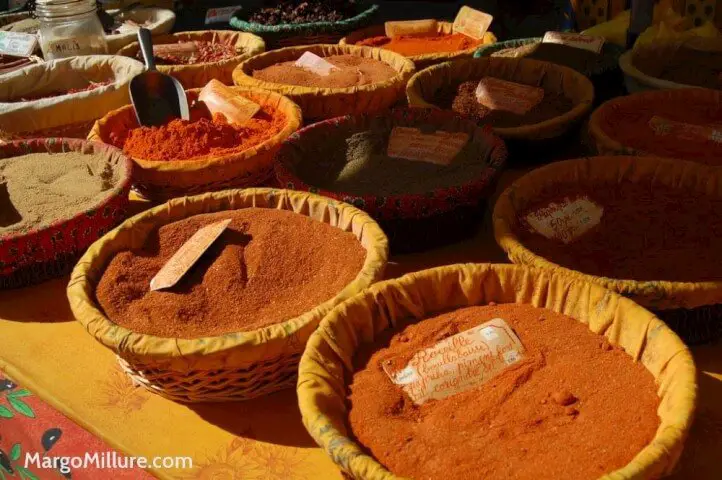 Spices
Discovering what the locals eat,  how they cook and how other food cultures influence them is one of the great pleasures of visiting a Provencal market. Small bags of the spices pictured above are easy to pack and bring home.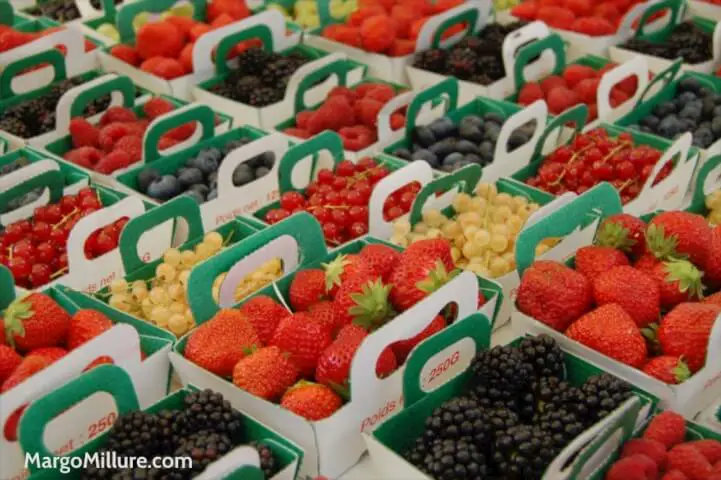 Food in general
Be inspired and impressed by a farmer's attention to detail and aesthetics of presenting his or her wares.Then of course, grab a baguette and some fruit and start preparing your afternoon picnic!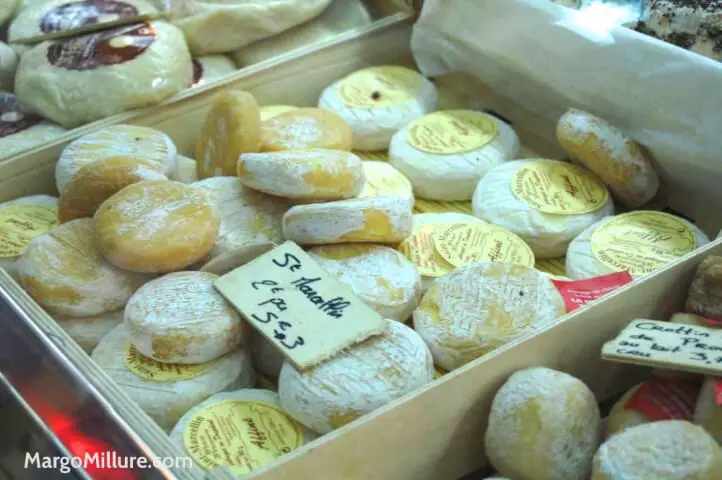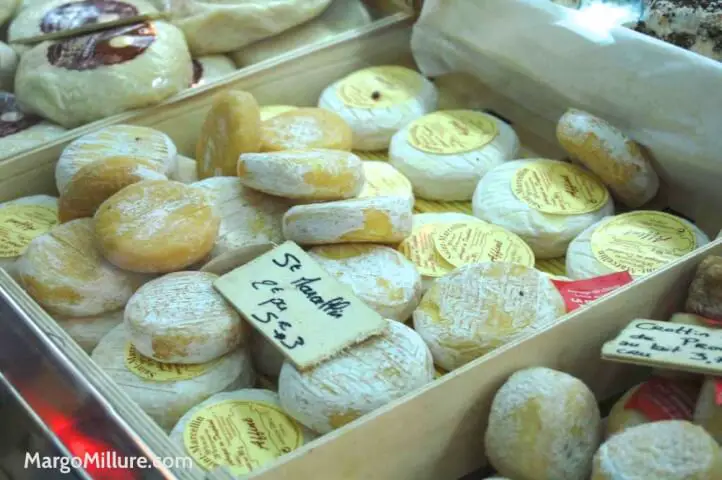 Cheese
Be sure to try small amounts of the most prized varieties. Most markets will carry cheeses not just from the region, but from throughout the entire country. St. Marcellin is a famous variety from Lyon in the Rhone Alpes region. For the best goat cheeses from the Loire Valley look for Crottin de Chavignol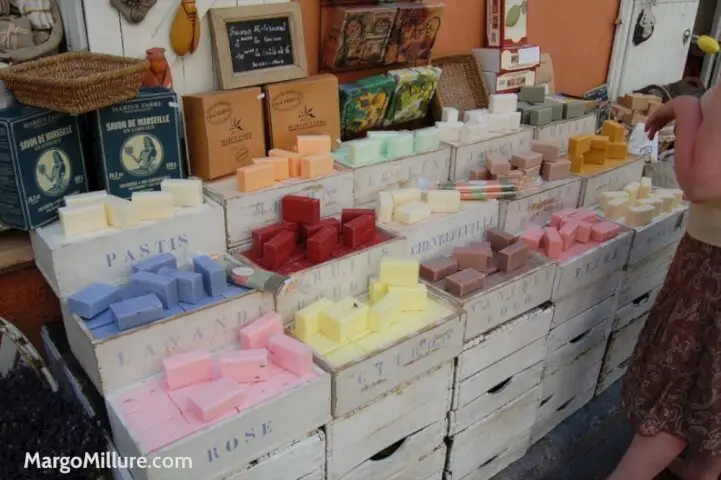 Savon de Marseille (known to us as simply "soap")
You leave any market with plenty to ponder. Such as, "Why aren't our soaps as colorful and amazing at home?" Buy lots of these. People love them as gifts and there is the additional benefit that your suitcase will smell like Provence reminding you of your trip for months!