Chicago is a food lovers' paradise. Known for deep-dish pizzas, Chicago-style hot dogs, polish foods and steaks, the restaurants in this city are all striving to be the best. On top of the heavy competition for title of "best deep-dish pizza in Chicago" though, many restaurants have popped up and become destinations of their own, despite their change of menu from the traditional go-to Chicago dishes.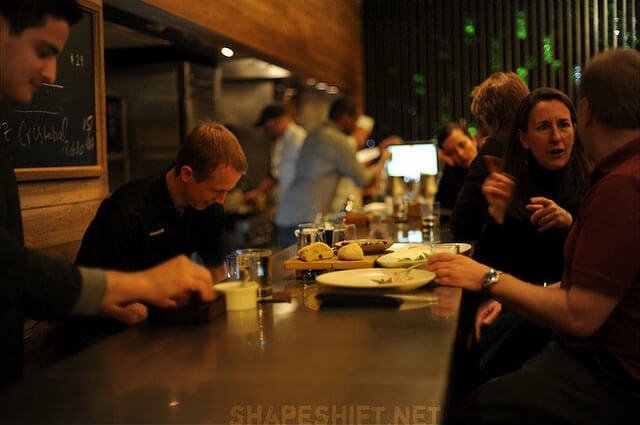 While every Chicago traveler needs to treat themselves to a deep-dish pizza at least once, there are tons of other foodie stops in town that they will likely enjoy even more than the pizzerias that are so popular now that they've almost become tourist traps. Bring your appetite, because you're going to want to check out the diverse menus and culinary sensations all over town.
The Purple Pig
Your one stop shop for cheese, wine and swine! The Purple Pig is now one of the most popular restaurants in Chicago. While just a short while ago it was one of Chicago's hidden gems, you can now expect a wait up to 2 hours for a table on any given night. Luckily, they're open until 2am some nights, so you'll never leave without a delicious meal. They have won "best restaurants in America" titles from world-renowned food critics and magazines. This is one of the places you go to dine with people that make you feel at least 20 years younger and hipper than you would at most of the quality restaurants in any city. Almost everything on their menu is innovative and unforgettable, from the Bone Marrow to
Breathtaking Culinary Masterpieces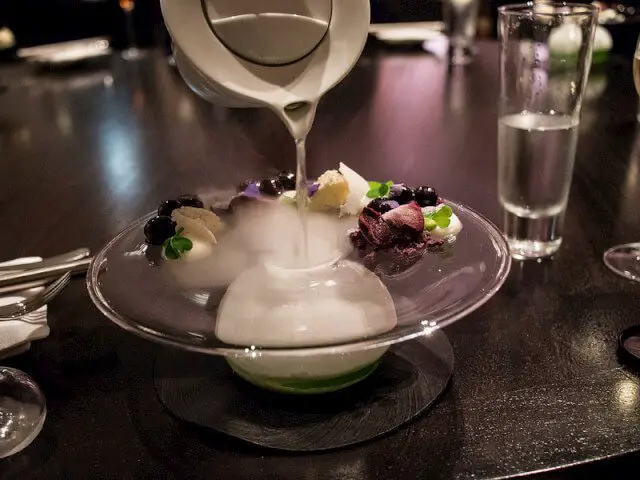 Head to Alinea in Lincoln Park for fine dining and more of the freshest food. Every course at Alinea is a revelation, with an impeccable presentation that brings together flavors that you hardly ever expected to work. While this is an upscale restaurant that requires something dressier than shorts and a t-shirt to get a table, the friendly staff still works to make sure that every diner gets the absolute perfect wine with their meal and that all of their culinary expectations are exceeded. They even usually offer something extra for the birthday and anniversary celebrations that choose Alinea for their special occasion. Great food and an inviting atmosphere are hard to come by in many fine dining restaurants, but not here.
An International Delight
Avec is a French restaurant and wine bar that provides a special atmosphere for a date night. Many travelers frequent this restaurant, as the communal seating creates a fun atmosphere for vacationers. There are dishes on the menu to satisfy every appetite, including everything from gourmet chorizo-stuffed dates with bacon and piquillo pepper-tomato sauce to a 55-day dry aged ribeye. The y don't take reservations, so if you decide to make this your one priority on a Saturday night, you might want to come early, grab a number and check out some nearby things in the neighborhood like a stroll through the Chicago French Market, just a few blocks over.
Hot Doug's
You may not think of a hot dog, fast food place as a must go for foodies, but that's just because you probably haven't been here yet. Hot Doug's is a Chicago staple, and does everything from a good ol' Ball Park frank to the gourmet and down-right impressive. Everyone's favorite is the Foie Gras and Sauternes Duck Sausage (complete with truffle aioli, foie gras mousse and fleur de sel) which is probably the most you've ever spent on just a hot dog, coming in at $10 a pop. But it's worth every penny, and maybe even a second order. And of course no meal is complete without an order of their Duck fat fries on the side. Like most of the other foodie favorites, you may be in line waiting for a while, like up to 30 minutes… waiting at a hot dog stand. But if you're someone who enjoys great food, and know that you don't have to put on a fancy dress and set aside 4 hours to get it, you will definitely appreciate this restaurant.
Goosefoot
Chicago is famous for their BYOB restaurants, as there are more restaurants than there are liquor licenses available, but that opens up a lot of places to bringing whatever you want to dinner with you for maximum enjoyment. The staff here (mainly owners/chefs Nina and Chris Nugent) feel more like hosts than they do waiters, which create a great atmosphere for a nice dinner. Like at any great dinner party, you bring an impressive bottle of wine, enjoy a great meal in a comfortable and welcoming atmosphere and leave with a sense of satisfaction saying "I'll be back." Goosefoot never sends people home without the hope of coming back for more sometime in the future. The menu is constantly changing, so there's always a new reason to return!
This article was written by Lizz Riggs, editor of ChicagoTraveler.com. Lizz enjoys all of Chicago's delicacies, from the fully-loaded hot dogs and finest local beers to the seven course meals at the most famous restaurants in Chicago. She recommends that travelers looking for the ultimate food experience on a trip to Chicago check out one of the Chicago food tours, which are a great way to try all of Chicago's famous dishes in just a few hours, while you're also getting a guided sightseeing tour of the city.
[metacontent]
Pin For Later