It is like walking back into the 1950s, right? Cuba is cheap, their cars are falling apart but beautiful, and on every street corner you will find Cubans enjoying their mornings with a quick dance followed by a lunch of rice and beans.
Or, is it?
As an American traveling to Cuba for the first time, my expectations were all over the place. Would the people hate me? Will it be as cheap as everyone says it is? What if it has already changed so much?
Seeing as Americans are still not technically able to travel freely to Cuba, there are a handful of myths circulating about what Cuban travel is actually like with few real experiences to back it up.
For that, I aim to address a few of those common beliefs through the acute experience of one American, white woman, me.
After a week, this is what I have come up with. With that, let's get started.
Myth #1: Cuba is Off Limits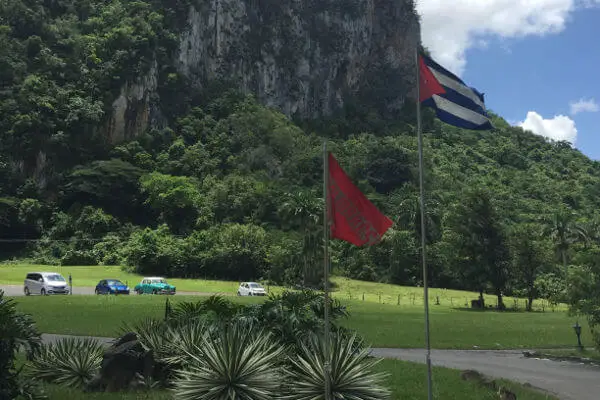 Until recently, the belief concerning entry into Cuba consisted of convincing trepidations such as: "You can go, but only via Canada or Mexico" or, "Just make sure you don't get your passport stamped!"
For the record, neither of those things is true (or any longer true). My passport has been stamped and I exited and entered through Charlotte Douglas International Airport in North Carolina, U.S.A.
With the recent changes in the political relationship between the Cuban and American governments, it has finally been made possible to travel to and from Cuba without much issue. In fact, over ten airlines already operate in and out.
What you do need to know is that travel to Cuba for vacation is absolutely not permitted. Fortunately, the list of 12 eligible reasons includes a variety of options such as educational activities, support for the Cuban people, and humanitarian projects. Upon purchase of your tickets and check-in at the airport you will need to consistently identify your reason for travel.
As for customs agents, no need to fear deep questioning or issues returning. Most were more excited to hear how many cigars I managed to bring home.
Lastly, a visa is 100% necessary and will cost you an additional $85.00 per person if you order it online. Upon arrival to your departure city, you must get that visa stamped and approved by an attendant at a Cuba Travel Services Kiosk (likely located right at your gate).
This myth is False.
You may also like: Authentic Things to do in the Dominican Republic
Myth #2: Cuba is a Cheap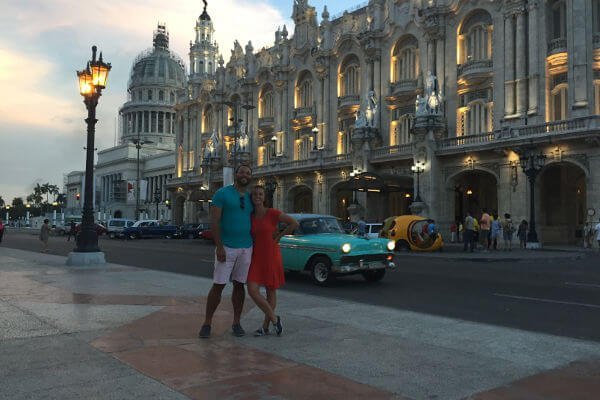 There are undeniable hidden costs that come along with a trip to Cuba. In addition to the high visa price, there are certain in-country costs that need to be considered before your pre-trip ATM withdrawal.
Sure, your AirBnbs will be cheap and the flights will most definitely be cheaper than a flight across the world (depending on where you are coming from), but do not be surprised if some costs in Cuba differ from those found in other parts of Latin America.
For one, transportation will range anywhere from $2 to $10 CUC for the same distance, depending on the driver of your taxi or colectivo (a fixed route taxi system secured solely for the old American cars you have heard all about). Especially if your Spanish is not up to snuff, negotiating price may be out of the question.
In-country busses are not entirely unavailable, but the prices are also surprisingly high. At $12 one way from Havana to the mountain region of Viñales, $10 to the beach town of Varadero, and $50 to the city of Santiago de Cuba, travel costs can truly add up.
*Travel Tip: DO NOT plan on booking bus tickets the day of. Routes on Viazul, the tourist-only bus company, sell out days in advance!
As for food and drink, restaurants that are considered safer to eat at for tourists will offer a medium sized portion of Ropa Vieja for $7.00 and up to $20.00 CUC for a plate of local seafood. Beer, both imported and exported, can be sought out for $1 but was more widely priced at $2.50.
But, the biggest unexpected expense in country? Bottled Water. Many Cubans drink the tap water in Cuba. There are many, however, most notably for me, one of my B&B hosts in Old Havana, who explained that she always boils her water first.
For that, stick to the bottled stuff. It will, however, come at a cost. Skip the small bottles that sometimes sell at the same price as the larger 1.5-liter bottles. Once again, price for these coveted items ranged from $0.80 up to $3.00.
Trust me, with the high heat and humidity index you will not want to skip out on copious amounts of agua.
With all that said, there are many ways to decrease cost as much as possible. Eat at the cafeterias that offer enormous plates of food for just $2.00 CUC and sandwiches at just $0.10. Find the $0.80 bottled water and buy nowhere else. And stand firm to a reasonable price for a taxi ride.
Overall, after 8 days, using some smart money saving tricks, I spent a total of about $950 US, which included: flights, housing, and all in country expenses.
This myth is True. But be smart about it ladies!
Myth #3: Cuba Caters to The Tourist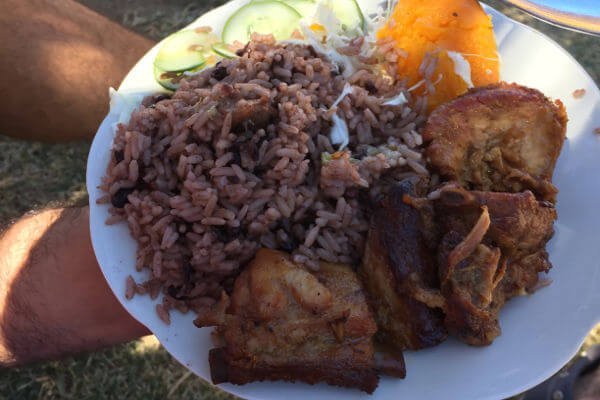 First and foremost is the issue of money. The Cuban Peso is the national currency, but it can only be used by Cuban nationals. The currency required by any and all visitors to the island is called the Cuban Convertible Peso (or CUC).
You must procure CUC upon touching down or unfortunately you will be stuck at the airport, because even your taxi will not accept foreign dollars.
If you are curious about what to bring, the facts are as follows. In changing American dollars, you will lose a total of 13% to an exchange fee and the exchange rate is 1 CUC for each dollar. The euro on the other hand, is exchanged at a better rate of 1 CUC for each .85 euros. Oh, and they will only take 3% off the top. The choice is yours.
Though the current exchange rate is about 24 CUP to 1 CUC, unfortunately the prices in country do not always convert as such. For example a sandwich may cost a Cuban 50 pesos, but it will be priced at 5 CUC. Essentially, Cuban establishments can charge whatever they want. Not so tourist friendly.
Oh, and if you find yourself low on cash after arrival? You better start begging. You would be lucky to find an ATM that accepts an American debit card. Take more money than you are comfortable with spending, just in case of emergency.
Aside from the unusual system of tourist currency, Cuba does depend heavily on the money brought in by tourism. The hotel chains are all there but one of the coolest parts of how Cuba caters to the traveler is in the opening of private homes.
In all parts, the concept of casa particular, exists, but nowhere more than in the mountain town of Viñales, where every single home is certified as a guest house. Most are equipped with functional air conditioning, hot and cold water, and home-style breakfasts at a fair price.
Some of my favorite moments in country were spent talking with my hosts over breakfast in their kitchen with a fresh cup of coffee and a glass of natural mango juice.
Despite some inherent tourist traps such as riding a horse and buggy through a town that clearly has an abundance of automobiles, Cuba is one place where you can have a truly authentic experience indulging in touristy activities. Cubans themselves don't appear to have given up the cigars, mojitos, and salsa dancing. And who would?
This myth is True and False.
Myth #4: Cubans Resent Americans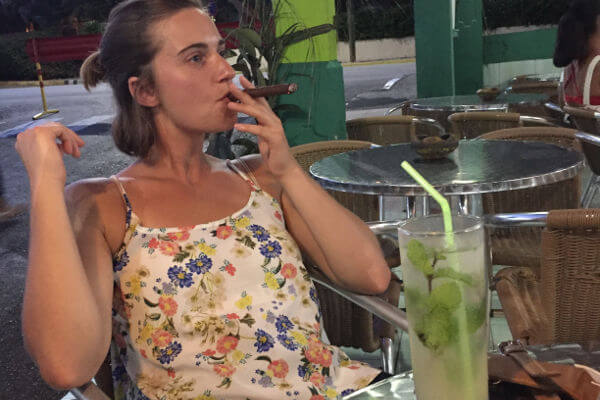 Before I begin, it is important to understand why this myth exists. In the year 1962, president John F. Kennedy ordered a blockade between the United States and Cuba, essentially prohibiting the importation and exportation of goods to and from the island.
It is the popular belief amongst Cubans that this blockade is not only responsible for all the classic American cars rolling around, but also for their high level of poverty and unemployment.
Though over 55 years ago, do not be surprised to see modern billboards on the highway boasting propaganda still blaming El Bloque for many of the country's troubles.
This sentiment was most apparent in the beach town of Varadero. Despite my Spanish fluency and generally unpretentious style, I was treated with a clear distrust in this part of the country.
I was consistently ignored at drink stands, sneered at walking down the street, and even denied service at a restaurant.
My money went missing at my AirBnb in this region which turned into a fight back and forth, where I was essentially accused by my host of lying and probably drinking too much at the bar last night, thus losing my money. Hardly a welcoming atmosphere.
In Havana and Viñales the negativity was lessoned but upon revealing my country of origin to even the kindest Cuban, I felt an immediate change in mood.
This was hard to endure day after day, but in the end I did not take it personally. It is not personal. In fact, instead of blaming their quick judgment, I found it my personal responsibility to represent the U.S.A as positively as possible, with hopes of debunking their preconceived ideas. What other choice did I have?
With that said, like everywhere in the world, there were wonderful people who were able to separate the choices of my government from the individual in front of them.
Most notably in Varadero, you must eat the food at El Ancla, a primarily Cuban visited cafeteria on 62nd Street. Tomás was incredibly kind, honest, and flinched only a bit upon hearing I was American.
In Havana, El Dandy, at the corner of Calle Brasil and Teniente Rey, had one of the most laid back atmospheres in the city. And their mojitos were by far the best I had in country. Though I never got his name, the man behind the great mojito can't be missed. Look for the employee with the dreadlocks. He will talk your ear off about Havana's ins and outs.
Unfortunately though, overall, this myth is mostly True.
All in All, is it worth the visit?
Cuba is undeniably a must-see for any adventure seeker looking to travel just a moment back in time. Despite the hidden costs, the apparent remnants of a tumultuous history, and the challenges of a sometimes less than accommodating nation, Cuba offered a wholly unique experience.
If you can be comfortable feeling less than welcomed at every moment, wandering down a few untraveled paths, and enjoying the challenge of confronting hiccups with grace, this is the place for you.
My overall impression: An absolute gem, but with areas certainly not worth seeing. (see Varadero above).
Disconnect (I went the entire 8 days without wifi!), brush up on your slangy Caribbean Spanish, and appreciate our too close to be totally foreign neighbors to the south.
Pin For Later