To this Canadian girl, January has always been synonymous with blizzards, snow boots, and huge mugs of hot chocolate, but since moving to Australia last year, it has changed to sun, sand, and the occasional surf club.
I can't get enough of the beaches of Queensland's Gold Coast with their blindingly white sand and exquisitely warm, turquoise waters.
My recent favorite is Coolangatta Beach, a gorgeous spot we discovered on an afternoon drive down the coast from Brisbane.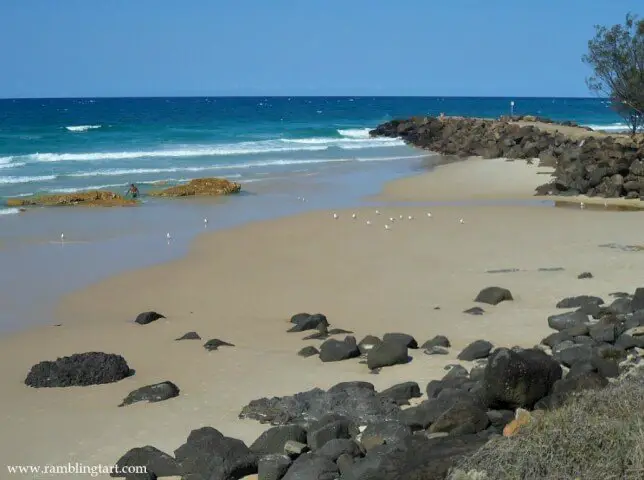 Coolangatta is Queensland's most southerly coastal town, providing a picturesque gateway for travelers heading down to New South Wales. Only 100 km south of Brisbane, it is short drive for a beautiful getaway. It is also close to the Dreamworld, White Water World and Sea World Gold Coast Theme Parks, as well as the Australian Outback Spectacular. But we were there for the beaches.
It was a blistering hot day so stepping out of the car into cooling sea breezes was pure bliss. There is a broad, sweeping sidewalk that curves along the beachfront and provides a smooth surface and stunning views for walkers, runners, bikers and roller-bladers.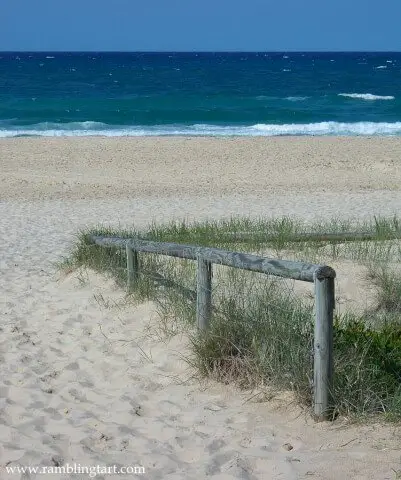 We strolled along this walk, stopping often to lean over the railing and watch seagulls pottering in the sand and swimmers cavorting in the surf. I loved the black rocks so stark against the pale beach. They'd make such good sitting spots for those moments when you just want to rest and look out to sea.
We ambled back through the sand and sea grasses, marveling at tiny flowers that managed to survive in spite of blustery winds and salty spray. By then we were roasting and parched and decided it was time for cold drinks, so we walked to the Coolangatta Surf Club, signed in as guests, and headed upstairs to the fully licensed Surf Club Coolangatta.
The Surf Club Coolangatta is a great place at Coolangatta Beach for a break with its wide open dining room that opens up to refreshing sea breezes and sunshiny vistas of beaches and frolickers.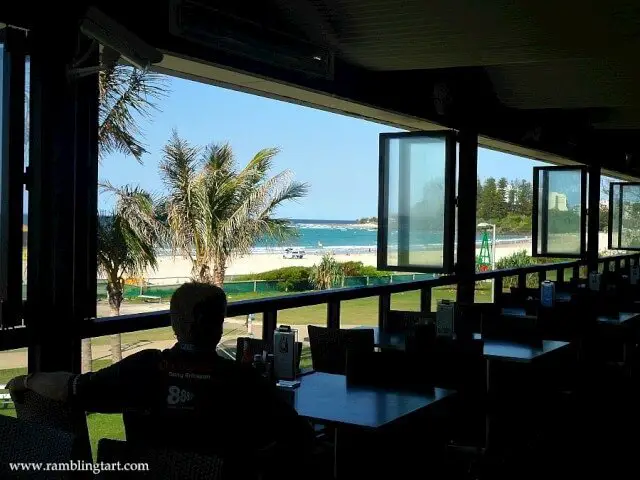 We found window seats and sat down to take in the beach scene with icy bottles of Strongbow Pear Cider with Raspberry and Strawberry.
All proceeds generated by The Surf Club Coolangatta support the Coolangatta Surf Club. This provides vital rescue equipment for the life savers and training to protect swimmers at Coolangatta beach. Life savers have been patrolling the beach for almost 50 years in conjunction with council life guards. It feels good to know that purchasing a cold drink on a hot day helps to keep these beautiful beaches safe.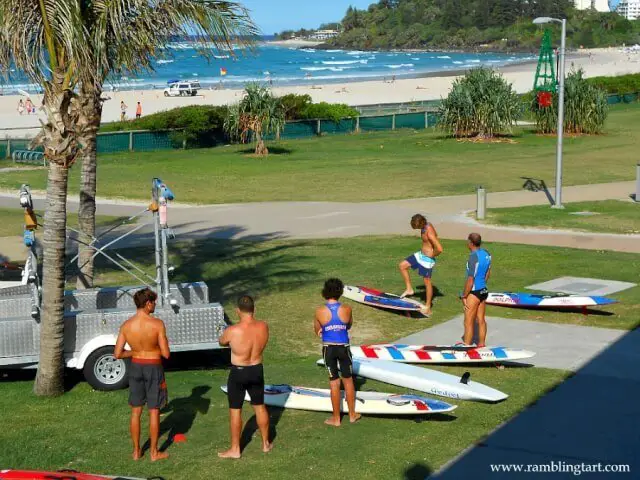 And the view of of dreamy surfers suiting up to ride the waves isn't so bad either.
More on Queensland Australia's best beaches.
Pin For Later