A visit to the most feminine of the Loire Valley Chateaux, Castle Chenonceau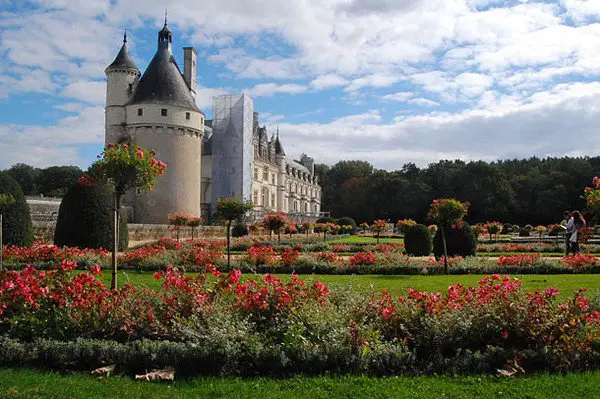 Confession: I've been known to play little mind games with myself. When I'm visiting somewhere I really like, I tell myself I'll definitely return someday. This almost always frees me to enjoy it more, releasing any sentimental angst that may accompany a particularly moving travel experience; to get in the moment and focus on what I am drawn to focus on, instead of on any preconceived ideas of what I'm supposed to do.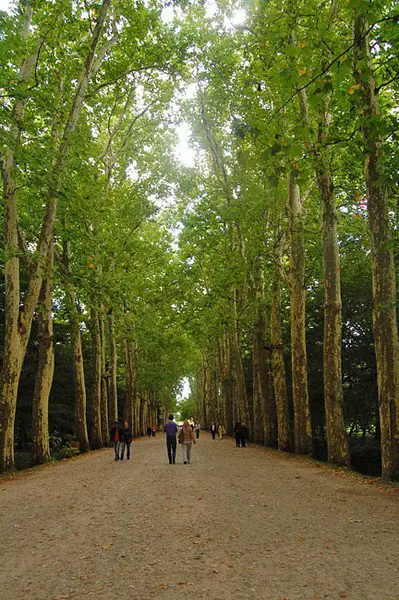 The first time I went to Castle Chenonceau in the heart of the Loire Valley, I didn't play this mind game. I didn't have to. I remember walking up the tree lined lane with Dave and a my then six month old daughter in a stroller, and glimpsing the decidedly feminine chateau of the French Renaissance, and knowing that telling myself I would be back wasn't a mind game at all.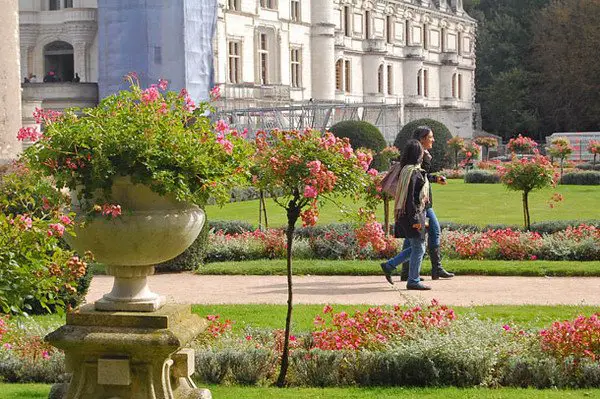 We were always well equipped for the whirlwind back in the day with the stroller and the packed-to-the-gills diaper bag. Traveling with an infant is great and all, but you're always aware you're operating on borrowed time of unknown quantity. But this isn't about that: This is about the time I went back to Chenonceau by myself 18 years later, this past September.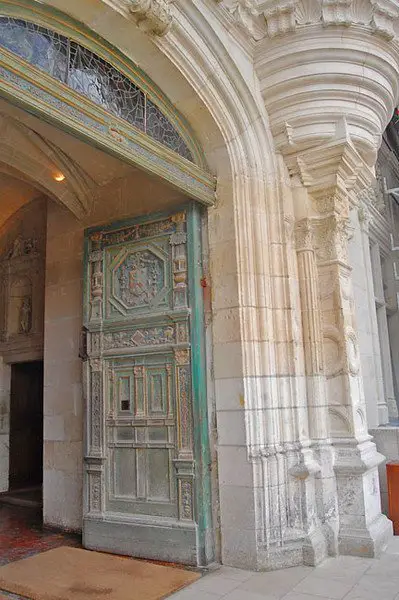 The Château de Chenonceau is largely known for the royal ladies who have held sway throughout French history, and at one time occupied the magnificent structure with its iconic five arch design that spans the Cher River. The history books say that the chateau we see today was built in 1513 by Charles XVIII of France. But this doesn't tell the whole story. His wife, Catherine Briconett, known as a woman of great taste, played a large part in the chateau's design.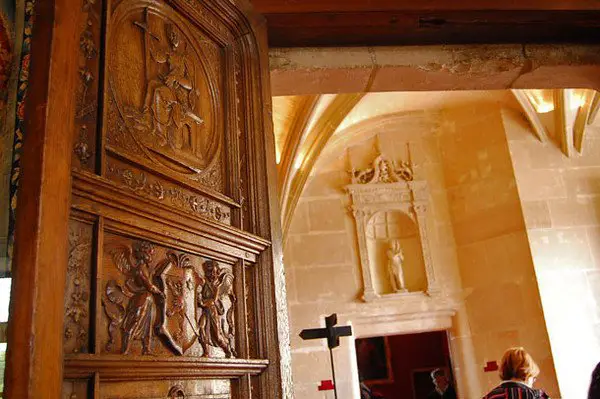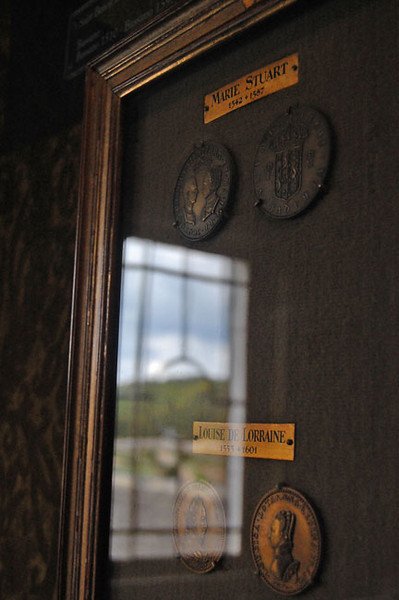 Next to occupy what would become known as Château de Femmes, were Henri I, his stepmother and mistress, Diane de Poitiers, and his wife, Catherine de Medici, making for a storied and infamous love triangle. Diane ordered the construction of the bridge that spans the Cher River and connects the chateau to its opposite bank, while Catherine de Medici was largely responsible for the design of the garden.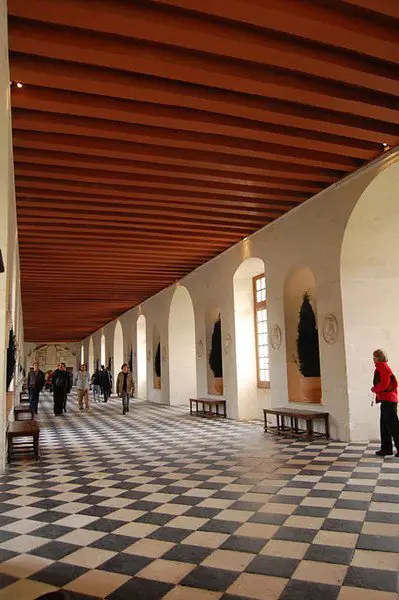 I'm not going to relay the entire history of the chateau and its ladies, but here's one piece of trivia: Henri I and Catherine de Medici were married at age 14. Medici considered herself vertically challenged and wanted to make a grand and imposing impression at her wedding to the Duke of Orleans, and is credited with commissioning the first pair of high heels for their wedding in Florence. Yes, high heels really started in Florence.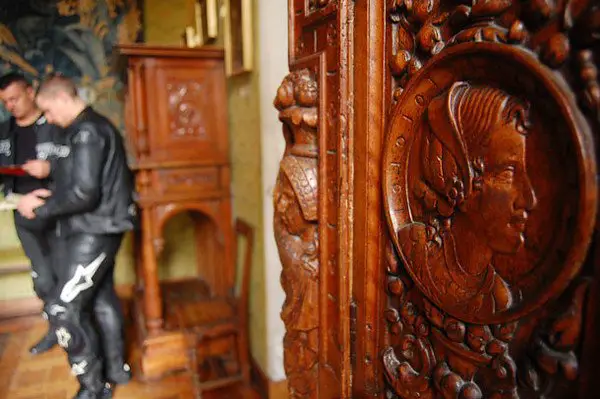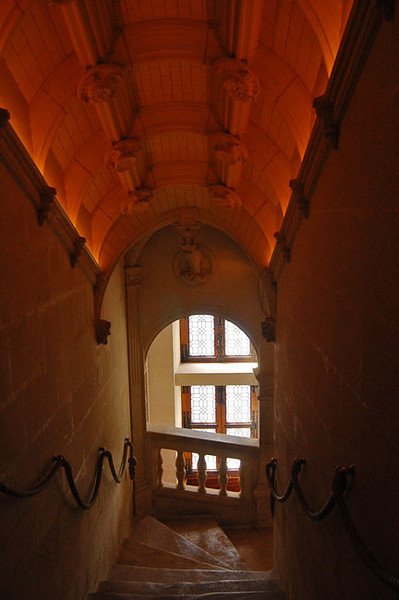 When all was said and done, I had spent almost six hours exploring every detail that I wanted to. I may not be able to live in Chateau de Chenonceau like a queen of France (and really, from the sounds of it, who the heck would want to?), but any of us can visit the third busiest French tourist attraction after Versailles and Mont Saint Michel any day of the year.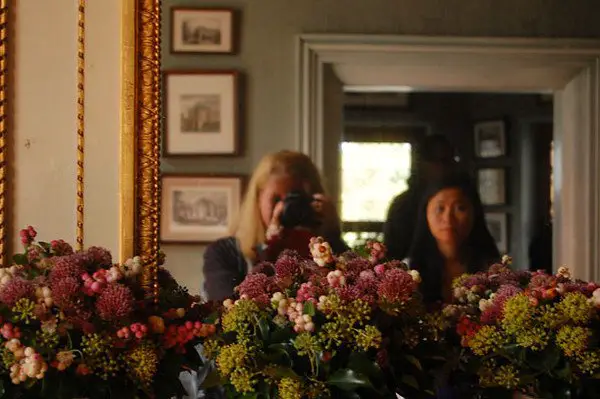 Just don't be surprised if you find yourself entertaining fantasies of being an exiled royal who is allowed to visit a beloved abode for one last time, and telling yourself you will indeed return.
Where have you traveled to where you know you'll return someday?
Pin for Later