One of the oldest castles in Slovenia, Bled Castle is an imposing medieval edifice perched atop a 130-meter cliff towering above the cool glacial waters of Lake Bled in the Julian Alps.
First mentioned in written sources in 1011 AD, the medieval castle began with a single Romanesque tower and over the centuries more towers, fortifications, and a chapel were added.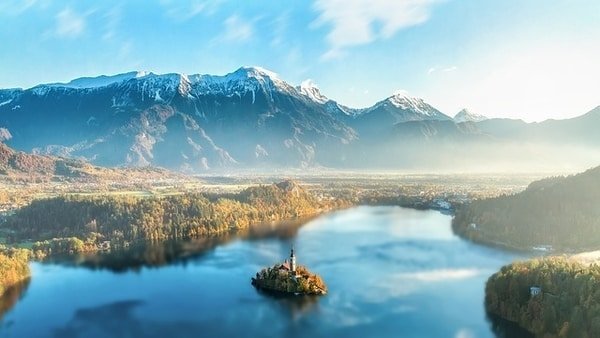 It is not an opulent place, and perhaps that's why I like it so much. I can actually picture people living there, tucked into their beds on icy winter nights, trudging down stone steps to fetch a bottle of wine for dinner, or meandering down the hillside to go for a morning swim in the lake below.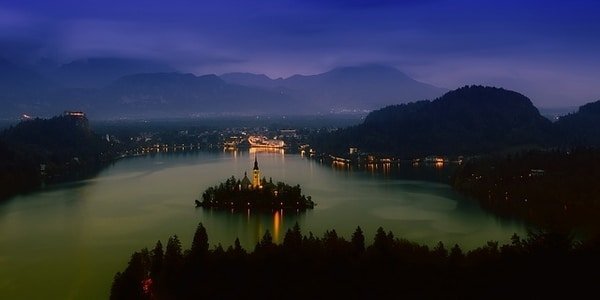 While I enjoyed striding over the drawbridge and watching the resident monk pointing out the finer qualities of his wine cellar, my favorite part of Bled Castle is the views.
It is surrounded by the snow-covered Julian Alps and tree-carpeted hills, and Lake Bled lies glistening below, its depths a stunning hue of turquoise. Every window reveals a landscape of staggering beauty and I easily tore myself away from historical exhibits inside the castle to sit atop a stone wall and soak it all in.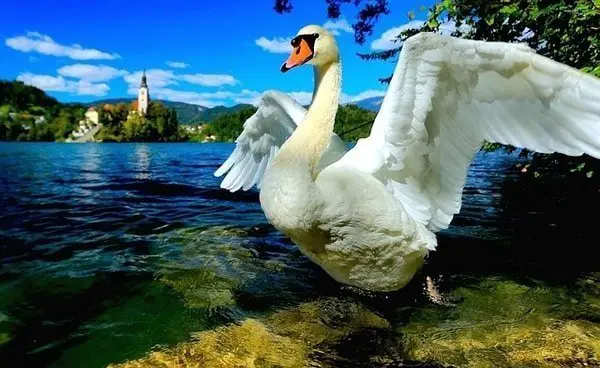 A short 3-hour drive from Venice, Lake Bled is well worth the trip. The drive alone is worth your time, especially in the spring as the road meanders through mountain forests, flower-filled meadows, and along rivers, the color of blue so pale it's almost white.
Bled Castle is only one of the beauties of Bled, and visitors have a wealth of spas, hikes, and water activities to pass many a happy hour in this gorgeous part of Slovenia.
Promotional Video of Bled Castle

Header Photo by Francisco Ghisletti
Pin For Later