The Republic of Malta is an island located in the middle of the Mediterranean, between Sicily and the North African Coast. The island spans over 316sq km and has a population of 450,000 people.
This makes Malta one of the smallest and most densely populated countries in the world. The capital is Valletta, the smallest capital in the European Union. There are two official languages, Maltese and English.
Malta is home to three separate UNESCO World Heritage Sites and attracts tourists around the world for its warm climate, recreational activities, and historical monuments.
To make your stay in this very special Mediterranean country even more special, consider staying at Intercontinental Malta. See more details here: malta.intercontinental.com
Roam the streets of Valletta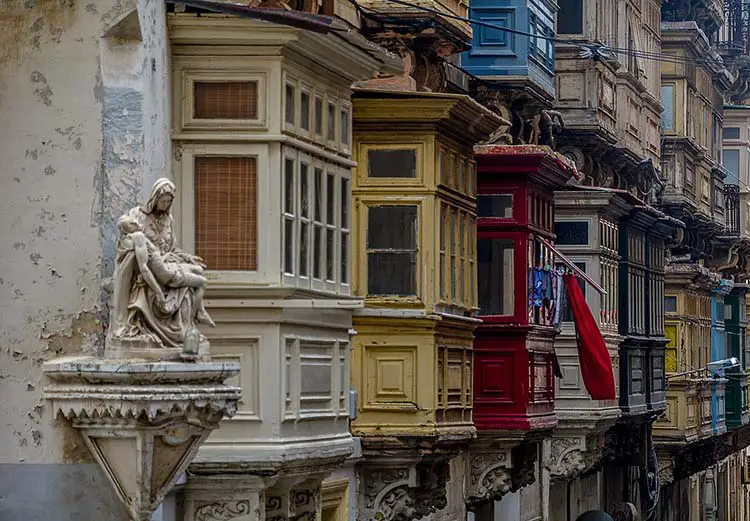 Malta's Capital city is so small, that it is easy to see everything it has to offer. The city is filled with historical buildings made with distinct baroque architecture. St John's Co Cathedral is a perfect example of this architectural style. It is known to be one of the most beautiful cathedrals in all of Europe. There are several charming museums to visit including the National Museum of Archeology with artifacts dating back to 5000 B.C.
Barrakka Gardens
This is a budget-friendly activity to experience nature and learn about Malta's history. The gardens are located in Valletta and are open to the public. They are divided into the lower and upper gardens. For panoramic views of the city and the Mediterranean, visit the Upper Gardens. The gardens are also filled with statues and plaques paying tribute to Maltese history. One statue of special significance is a bronze piece sculpted by Antonio Sciortino. The Saluting Battery is found in the lower gardens. A popular tourist attraction where a cannon is fired every day at 12 pm and 4 pm.
St. John's Co-Cathedral
Malta's most stunning cathedral is dedicated to Saint John the Baptist. An architect named Gerolamo Cassar built the church between 1572 and 1577. The interior of the church was revamped in the 17th century with baroque style in mind. This cathedral has beautifully painted ceilings, marble floors, and gold and silver accents. St. John's Co Cathedral is a true work of art and a must-see in Valletta.
Megalithic Temples of Malta
Visit a World Heritage site of prehistoric temples. These temples were built between 3600 B.C and 700 B.C. The Megalithic Temples are rumored to be one of the oldest freestanding structures on earth. Each temple is an architectural masterpiece and is still intact for your viewing today.
Ggantija Temples
A megalithic temple found on the island of Gozo. A UNESCO World Heritage site built between 3,600 and 3,200 B.C. The name "ggantija" is the Maltese word for "giant". This makes perfect sense when seeing the size of the limestone blocks Ggantija was built from. A few statues and other ancient artifacts from Ggantija can be seen at the Museum of Archaeology.
Hal-Saflieni Hypogeum
Another outstanding World Heritage site in Paola, Malta. The Hal-Saflieni Hypogeum is a Neolithic Subterranean structure that dates back to 3300-3000 BC. The Hypogeum is known to be a sanctuary where over 7,000 individuals were buried. It is filled with fantastic carvings, statues, and tombs.
Comino's Blue Lagoon
When visiting Malta, you cannot miss the vivid turquoise water of the Mediterranean. To take a dip in natures' swimming pool, take a ferry from Gozo or Malta to the nearby island of Comino. It is only 4km away and inaccessible by car. This is the perfect way to get away from the crowded streets of Malta and relax in a serene lagoon.
Marsaxlokk Harbor
A colorful fishing village filled with vibrant boats and fresh seafood restaurants. It is best to go on a Sunday to avoid crowds of tourists and enjoy the morning catch of the day. If you're not in the mood to cook your own, stop at Tartarun or Roots to indulge at a local restaurant.
Pin For Later