Basel, Switzerland, is always an interesting place to visit (but when Mom and Dad have moved there, it's a no brainer.)
Switzerland conjures up many images; prestigious banks, lush green countryside dotted with snow-capped mountains, army knives…  and of course chocolate. However, I was surprised to learn that Basel, the second largest city in Switzerland, is considered to be a top destination for the European culture vulture.
Even more surprising was that my parents were moving there. As I was the last child to leave the nest, they found themselves in an agreeable position to accept a job offer made to my Dad, while my siblings and I found ourselves in an equally agreeable position with an excuse to explore new territory.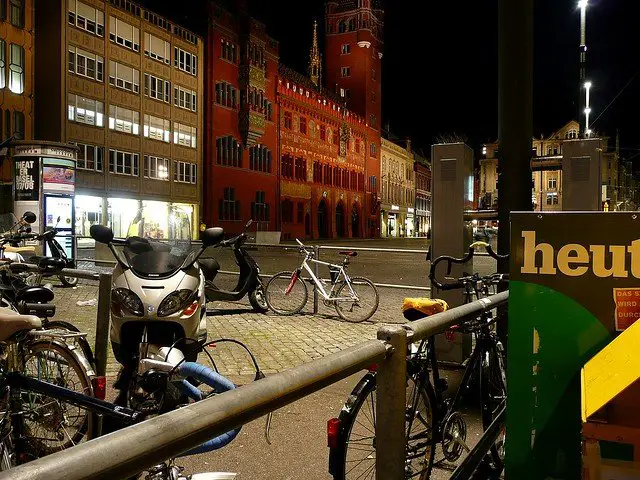 One of my favourite outings when traveling is visiting galleries and great museums. Last summer in between trips to Ikea with my Mum and figuring out the etiquette for introducing ourselves to neighbours, I discovered that Basel is permeated with them.  After visiting the city a few times I have come up with my favourite museums which would entice both devoted art followers and those who can't tell a Monet from a Matisse.
The Jean Tinguley Museum is located on the banks of the River Rhine which meanders through the city. This museum brims with the eccentric, ironic work of the Swiss artist and is impossible to idly wander through. At each turn, you are confronted with something strange and intriguing, from an electric drill with a pink feather duster attached, to a fridge that emits a groaning siren when opened.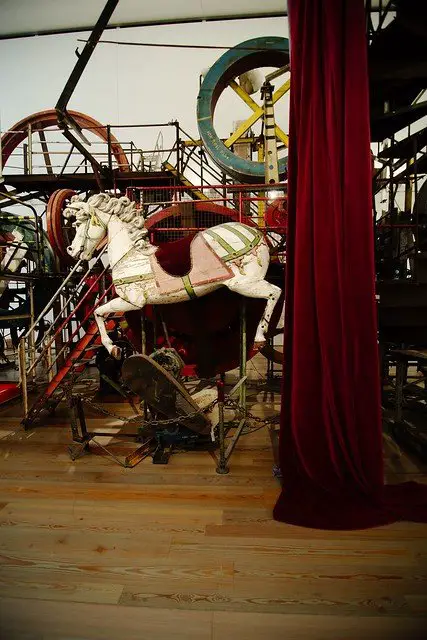 While in many museums you feel the stare of the staff burning through you as you shuffle from room to room, careful not to touch anything or speak above a whisper, the Jean Tinguley museum encourages interaction. The guest brings the work to life by pressing buttons or pulling levers, making the viewer integral to the otherwise dormant work. I found myself battling with a group of children to press the appealing large red buttons to set the sculptures in motion. While I wasn't subjected to the warning glare of staff, I did it receive it from parents!
The museum also houses temporary exhibitions by other artists and has a nice adjoining garden which is scattered with more Tinguley sculptures.  As is usual in Switzerland, admission isn't cheap; the adult price is 15CHF (around $17). If you don't have the time or funds to visit the museum, you can get a taster from the Tinguley Fountain at Theaterplatz, a nice spot to relieve your feet after trekking through the city.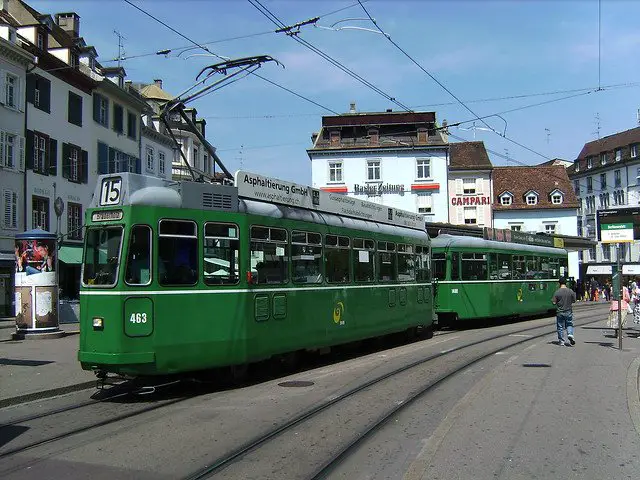 After trawling through the welcome brochures which my parents received in abundance upon arrival, I decided that Foundation Beyeler was to be my next stop. Throughout the tram journey, a pleasant transition from city to country village visible through the window, I watched for my stop, conveniently named "Foundation Beyeler;" Swiss efficiency is no myth.
The building itself is well-balanced with large windows that allow light to flood through and the views of the rolling hills outside almost compete with the works on display. I visited the gallery with my Mum; I came for the art, she for the coffee I bribed her with. While I awed at a Pollock and she questioned a Rothko, we both agreed on the beautiful Monet work which hung in its own room.
Picasso, Mondrian, Cezanne, Kandinsky, and Van Gogh are among the others that belong to the impressive permanent collection. Crossing the garden to reach the café, we found that art seeps from the building, as we came across a large Calder sculpture whose limbs gently rocked in the breeze. The ticket prices for the museum vary depending on exhibitions, again it's not the cheapest outing: The entrance fee ranges between 10CHF ($11) and 30CHF ($35).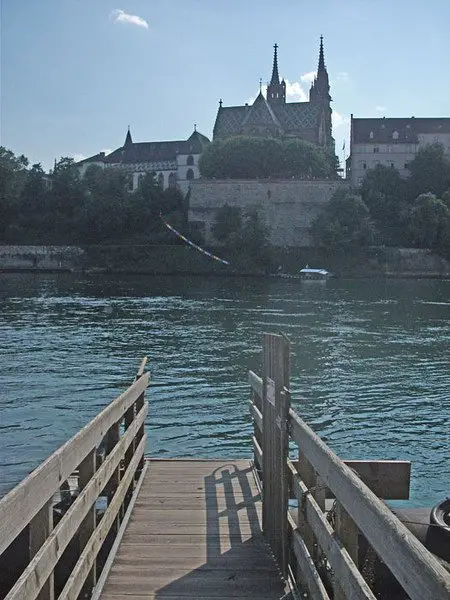 While there are many more museums worth mentioning, these two particularly caught my attention. My parents are already wondering when my next visit will be, as always money and time are the deciding factors, but I'm hoping to return soon. I have my eye on another culture vulture type spot, the Vitra Design Museum; although on my next visit I reckon I'll focus on another important cultural aspect of Switzerland, the chocolate!
Photo credits: Susan McAteer, Metro Centric, Markus Keuter, vitalyzator, Susan McAteer
Pin for Later