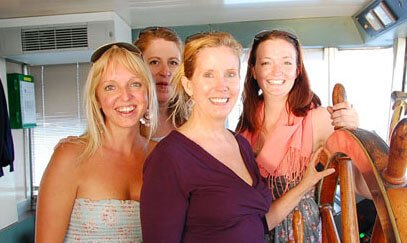 As of November 2015 this site is no longer updated.
Margo Millure
Role at Travel Belles: Founder and US editor
Hometown: born and raised in Richmond, Virginia
Current location: Myrtle Beach, South Carolina
Favorite destinations: Provence, France and Piedmont, Italy
Wanna go to: Puglia, Morocco and Australia. I'm also interested in domestic rural exploration (fancy way of saying more U.S. road trips!)
I can be found  at www.MargoMillure.com and on Twitter, Instagram and Pinterest @gomarwrites
---
Krista Bjorn
Role at Travel Belles: Australia Editor
Hometown: I've moved around so much in my life, I don't think I have one!
Current location: Allora, Queensland, Australia
Favorite destinations: Balkans, anywhere in Italy, Amsterdam and Russia.
Wanna go to: Bulgaria, Romania, all the countries bordering the Black Sea
Krista's blog, Rambling Tart
---
Katy Stewart
Role at Travel Belles: UK Editor
Hometown: Salisbury, UK

Current Location: Sheffield, UK

Favorite Destinations: Portugal, Spain, and Andean South America

Wanna Go: Most of Africa, especially Mozambique and Burkina Faso, Southern Asia, and many more visits to South and central America!

Katy's blog, Starry Eyed Travels